We in EcomDimes are on a simple mission; help our readers earn extra money and improve their financial lives. Some of the links in this post may be from our partners. Here's how we make money.
Today we have an inspirational story, which we believed that somehow it could change your mindset or let you cling to your dreams. So, who is Kevin David? What is his story, and how has he got rich using Clickfunnels?
Kevin David is a multi-millionaire self-made entrepreneur, who's also known as the eCommerce, Shopify, Facebook Ninja! He's the founder and CEO of ThatLifestyleNinja.com. Kevin is one of the well-known figures in the digital world, and this post will go in-depth about his stats, awards, courses, and everything!
In this article, we will be introducing a one in a million guy, who was, despite the ups and downs, able to prove himself, and introduce himself widely, locally and nationally!
Who is Kevin David?
Before we dive in, help us share this post to spread motivation and pin the below image, please 🙂
---
Kevin is an entrepreneur from Eugene, Oregon since he was 14. He had the exact passion needed to succeed in any business. He knew and believed that he was designed to be an entrepreneur, and that was the biggest challenge!
Kevin says:
"My passion for the sport taught me valuable lessons about competition, hard work, and the art of winning. "
You may have heard about Amazon FBA Ninja, Shopify Ninja, Facebook Ads Ninja Course, or other courses, Kevin is the one behind them all! Simply, he's built a whole digital empire!
The early life of Kevin David
Kevin David has been an entrepreneur since the age of 14.
He grew up in the suburbs of Eugene, Oregon, playing soccer. His passion for the sport taught him valuable lessons about competition, hard work, and the art of winning.
He always knew that he was destined to be an Entrepreneur… Despite his young age, Kevin opted into every business opportunity he could find, whether selling Baseball Cards or candy bars!
Years later, Kevin began traveling and creating gaming apps & website blogs learning how to monetize using the Amazon Affiliate Program and Google Ad Sense. He had some success, but nothing would compare to what was to come.
Kevin David's career
After being graduated from Oregon State Honors College, Kevin David had started his career as an accountant for PriceWaterhouseCoopers an Accounting Firm in Portland, Oregon.
As I've earlier mentioned, Kevin was the most one knowing his capabilities and what was he meant for. He knew deep down that this wasn't what he was designed for.
Kevin has also worked as a privacy consultant at Facebook, in California. As long as he'd always dreamed in such a job, but after all, he knew that he was meant to work for anyone else!
This is what has lead Kevin to explore the online sources of income, he was ambitious to build something for himself and put the efforts for his own benefit.
Related: Do you want to learn how you can start a dropshipping side-hustle in 2020? (Open in a new tab)
Kevin has done a great interview with Clickfunnels, Funnel Hacker Radio Podcast.
Kevin knew how to use Clickfunnels and claim its benefits. He uses Clickfunnels to host all of his webinars, courses and landing pages.
If you want to achieve similar results and success, Kevin highly recommends you get Russel Brunson's books (CEO of Clickfunnels), Experts Secrets, and DotComSecrets books.
Russel says that your business is a funnel away from success! Learn more about the Funnel away challenge
Here's my One Funnel Away Challenge honest review, and why you should join today. You can check it by clicking here.
Need no more convincing and ready to accept Russel's challenge? Go to the One Funnel Away challenge official page to learn more. (Open in a new tab)
In case you've not claimed your free copies yet:
Kevin David awards
Kevin is a real example of ambition, and his reviews from his students speak on him!
He went from zero to hero in one single year! He literally achieved all that he wanted to, got his dream car, moved into his dream house and helped tons of people achieve financial success online!
In the first weeks of starting on Amazon FBA business, Kevin was able to earn $1,000 a week, and he's made over $2 million in his first year, in profits!
Clickfunnels has an award called " 2 Comma club award", which is given to people who have made over $1,000,000 in revenue using their service! So he was making a 7-figure annually!
Related: What is Clickfunnels? Learn what you're missing out about this awesome toolkit! (Open in a new tab)
Not only this! Along the way, Kevin has been awarded the 2 Comma Club X award, which is given by Clickfunnels for entrepreneurs who've made over $10,000,000 in revenue! Which is 8-figure a year… That's insane!
Almost every single business has its own affiliate program nowadays, so if you are in the digital world, you may have heard that Clickfunnels has one of the most outstanding affiliate programs around!
Bonus: Introduction to affiliate marketing! All that you need to know about this awesome business opportunity. A free affiliate marketing course is waiting for you inside! (Open in a new tab)
If you're an active affiliate with Clickfunnels and have signed up over 100 users, they get your dream car for you! How awesome is that! (Learn more about it if you don't already know)
This is what Clickfunnels says:
And here's our boy, Kevin, among the entrepreneurs who have been rewarded their dream car! And this chance is equally available for anyone, so you can do it as well. You simply apply to become an affiliate for Clickfunnels, and choose the way of promotion that suits you best!
Other people who have won their dream cars from Clickfunnels:
Are you still doubting Clickfunnels trustworthiness? Robert Kiyosaki has himself been building his sale-funnels using Clickfunnels!
Who does not know Robert Kiyosaki, the best seller author of "Rich Dad Poor Dad"?
Or Tai Lopez, who's the below stats talk for him!
ThatLifestyleNinja
In the words of Kevin:
ThatLifestyleNinja is not just a company, it's a movement to spread the mindset of becoming your own boss, and create the life you've always dreamed of!
After less than 12 months of the born of ThatLifestyleNinja, they had the largest Facebook community in the entire world and had over 100,000 subscribers on YouTube!
Kevin has been featured on Forbes, Entrepreneur, and Inc for his achievements. With thousands of students, his training courses continue to create new success stories every single day!
Kevin David courses
Kevin's courses are comprehensive and valuable! If you want to start a business, you should be willing to commit and invest your money and time!
Kevin has over 10,000 students now, and their reviews talk about him!
The cool part is that all of Kevin's courses are risky free. All of his courses come with a 14-day money-back guarantee, so you never have to worry!
✔️ Facebook Ads Ninja Masterclass Course
I have to admit, this is the most comprehensive Facebook ads course I've ever seen! It will show you how to start your own business whether you have your own product or you want to do affiliate marketing.
It's not a standard course, you definitely should be willing to invest some good money since it's not cheap, but it will show you how to exactly build a profitable business and provide you with tons of advanced and updated Facebook advertising strategies.
Register now for the Facebook ads ninja masterclass course. (Open in a new tab)
✔️ Digital Course Secrets
This course is a step-by-step guide to teach you how to monetize your skills or knowledge through online course creation.
The power of this course inspires you to create your own digital course in order to start earning money passively.
Kevin's definitely influenced by Russel Brunson and his book "Experts Secrets Book", I could tell.
By the way, if you have not grabbed your copy of Experts Secrets Book, or you're not aware of it at all, go get your copy now, for FREE. (Open in a new tab)
Register now for the digital course secrets. (Open in a new tab)
✔️ ClickFunnels Masterclass Course
At the time of writing this post, Kevin's Clickfunnels masterclass course is offered for free!
Kevin has cracked the code of the online funnels game, and Clickfunnels has awarded him the "2 Comma Club" which is given to people who have earned over $1,000,000 in revenue, and the "2 Comma Club X", which is given to people who have earned over $10,000,000 in revenue!
Also, they have awarded him his current Lamborghini for being an active affiliate with them!
Related: What is Clickfunnels? Is it fake? Learn what you're missing out! (Open in a new tab)
Look, Clickfunnels is an ancient and legit company, and they exactly know what they're doing!
Are you looking forward to mastering Clickfunnels and sales funnels in general? Then this course is definitely for you!
Kevin has been hosting all his sales funnels and courses through Clickfunnels, and he has made millions of dollars in sales over the years!
He's offering this course on Udemy, and it's for free at this moment ($11.99 previously).
Register now for the Clickfunnels masterclass course. (Open in a new tab)
✔️ Shopify Ninja Masterclass Dropshipping Course
Kevin is among the top experts in the dropshipping business model! He's simply been teaching people what has been working for him himself!
He's raised multiple Shopify stores and has received millions of dollars in sales!
Related: What is Shopify? The best eCommerce platform in the world! (Open in a new tab)
This course includes his years of success, failures, and testing, so if he's done it, you definitely can do it too!
Register now for the Shopify ninja masterclass dropshipping course. (Open in a new tab)
✔️ Amazon FBA Ninja Masterclass Course
This course will take the lead and teach you all that you need to know to be able to raise a successful Amazon FBA business.
Starting with finding winning and profitable Amazon products to methods that will help you scale faster.
This course is massive. It includes over 120 videos, 8 modules, and some good bonuses!
Register now for the Amazon FBA masterclass course. (Open in a new tab)
Kevin's webinars
Kevin has different interesting webinars that can provide you with interesting free training before you jump on any of his courses.
These webinars include Shopify, Amazon FBA, Facebook ads and more!
Shopify Ninja Masterclass Webinar
Facebook Ads Ninja Masterclass Webinar
Digital Course Secrets Webinar
These webinars are completely for free and it's a smart idea to not miss a word of this guy's speaking! He has everything you need to start a profitable business, whether it's in Shopify, Amazon or digital marketing!
Meet Kevin on social media
Kevin was able to build a trustworthy community around the globe. He's not just a good online entrepreneur, but he's also been an influencer for his fans.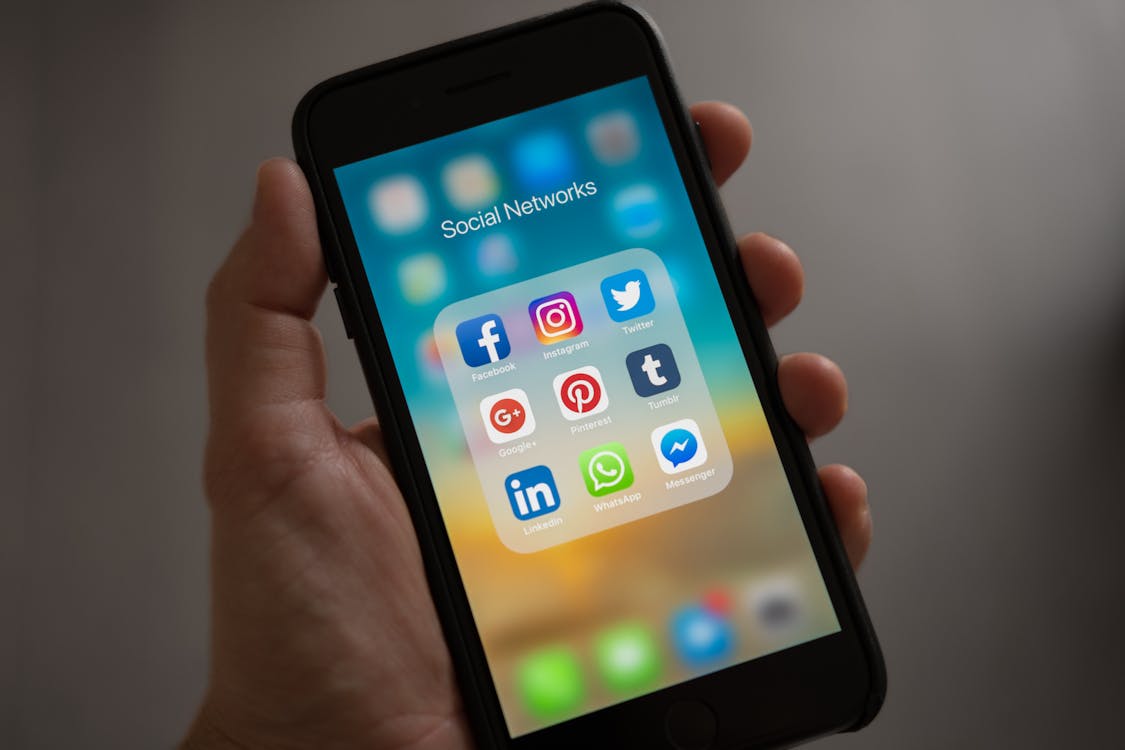 Below are his social media accounts with the accurate followings as when writing this post. (It's more likely to be increased when you're reading this).
Facebook:
He has 514K (including me ?).
Twitter:
Over 8000 followers on Twitter.
Instagram:
He's more active on Instagram than Twitter, so he's over 188K followers there!
YouTube:
Kevin has been crushing it on YouTube, and has been providing huge value for his subscribers! He has over 890K subscribers up to date.
Kevin David's net worth
Well, not me nor anybody can say how much he's worth as he's yet to declare his asset, but from his earnings and awards, you could guess the range of his worth.
When he started in Amazon FBA, he was able to bank a clean $2.1, and by clean I mean purely in profit!
He'd also been rewarded the 2 Comma Club X by Clickfunnels, which is given to entrepreneurs who have crossed the $10M in revenue!
Conclusion
Becoming an entrepreneur is not only limited to what you have in your pocket. Entrepreneurship requires a special mentality, to be able to overcome all the obstacles along your way!
Kevin has not randomly found success, he'd worked hard for it (and still does), and most importantly believed that he could do it and crack the code of the online game!
This post was actually written to inspire you, we need to spot the lights on characters like Kevin because he's a true example of patience, ambition, and success!
We at EcomDimes share the same vision, we want to help as many people as possible achieve their financial success and live their best life!
There are so many resources nowadays where you can start a side-hustle or a business from scratch. But if you're struggling we're always here. Head over the contact us page and we're more than glad to answer any question you have.
And finally, are you interested in building a profitable online business? Learn from one of the biggest mentors in the industry who's been able to make millions and millions of dollars online. (Click here to learn more about David Sharpe)
Thank you for taking it that far, and cheers to our boy Kevin?. If you've found this inspirational, share it with your friends, please!
Hand-Picked Articles For You
Cheers,
Odeh Ahwal