In 2023, Pinterest remains a popular and thriving social media platform. It boasts a massive active user base, perhaps in no small part due to its unique focus on visual content.
But regardless of the reason for its popularity, it's now also a very alluring resource for digital marketing.
For individuals, small businesses, and companies who want to boost their online presence, brand awareness, and website traffic, Pinterest has something to add to your business.
The question that remains is, is Pinterest SEO similar to general SEO and can you build a winning strategy through it? The answer is yes, and in this article, you'll be learning exactly that!
Before we dive in, if you find it inspiring and useful, share it with your friends, please! (Virtual high fives and hugs to all my sharers out there!)
We at eComDimes are on a simple mission; help our readers provide well for their families by starting and growing online businesses. Some of the links in this post may be from our partners. Here's how we make money.
Pinterest User Base And Demographics
Before delving into SEO itself, it's vital to note some basic statistics on Pinterest's users.
After all, your later choices may depend on such information. It may be that your business or industry doesn't focus on such demographics, for example, or that you may need to adapt your usual marketing strategies accordingly.
Related: Learn how Anastasia gets over 300,000 pageviews/mo of FREE Pinterest traffic to her website (Open in a new tab)
Either way, consider the following numbers as you start mapping out your strategy:
Almost 70% of all Pinterest users are aged between 18 and 49; the median user age is 40, but most active "pinners" are below 40.
Almost 70% of all Pinterest users have a college degree.
71% of all Pinterest users are female.
The largest Pinterest user base is in the US, followed by Germany; over 40% of all adult females in the US use Pinterest.
Over 90% of all social media marketers use Pinterest.
That should suffice for a cursory glance into what Pinterest looks like.
Of course, there are probably many other statistics that may interest you. There's no such thing as doing too much research, and the market favors the prepared.
Pinterest And Shopping – Is It Worth It?
Having discussed the basics of its user base and demographics, let's address the question of whether it's worth it for you.
If the fact that the vast majority of social media marketers use Pinterest didn't convince you, Pinterest's own surveys might!
Pinterest surveyed its users on their shopping habits, and on how it affects them. The survey results are quite fascinating; among other key findings, consider the following:
60% of all Pinners get ideas for what to buy from Pinterest; that's higher than search engines (48%), friends and family (41%), and social media platforms (35%).
Pinterest inspires 72% of all Pinners to shop when they're not actively looking to buy something. Almost as many (70%) learn about new products through it.
90% of Pinners say Pinterest helps them decide what to buy. 78% welcome content from brands, and 66% buy something after exposure to a brand's content
Pinterest drives more referral traffic to shopping sites than other social media. Specifically, 33% more than Facebook, 71% more than Snapchat, and 200% more than Twitter.
Those are some impressive numbers…
Even if it doesn't boast the massive user base of such platforms as Facebook, it's clear that Pinterest has merit. Therefore, digital marketing efforts should be well worth your time.
In turn, that brings us to Pinterest SEO – and how to build a winning strategy, which we're here to discuss!
Pinterest SEO – Where To Begin?
Let's begin by discussing why SEO even applies to Pinterest. Of course, content on every platform can be optimized, but search engine optimization isn't, technically, the same.
Still, Pinterest is actually much closer to a search engine in many regards.
So how does Pinterest function, exactly? Well, users begin at Home – their Home Feed.
There, there's a search function through which they may discover new visual content. But the Home Feed itself is not quite random, or even similar to what YouTube's "trending" page is.
The content feeds each user depends on their activity: searches, saved items, and so on. So that's where Pinterest SEO begins, right at the Home Feed.
That's where the usual SEO best practices apply since it's functionally is similar.
Related: Want to learn the secrets of a new-age startup that allows you to make a 6-figure working from the comfort of your home? Learn more from here!
Pinterest SEO: 5 Steps To Build A Winning Strategy
Having discussed the above, we can now pinpoint the exact steps toward a proper SEO strategy.
For the sake of text economy, I won't inflate this list more than we need to. Five steps should suffice to get you started on the road to great, optimized Pinterest content.
1. Properly Set Up Your Profile, Bio, And Website
Right at the top is your visible information. This will determine exactly what your audience will see, and it's absolutely crucial.
Let's take them one by one to ensure you set up all three correctly.
– Your Profile
Your profile is your literal digital face; it's the very first contact Pinners will have with you. As such, you should carefully set up your username and display name. Yes, those are different.
Your username serves as your profile's URL, so you should make sure it's short, clear, and memorable.
Ideally, you should also make sure it's the same across all your social channels. Your display name, on the other hand, is what people see on your profile.
This can usually serve to describe your niche; follow your username with keywords related to what you produce and offer. That gives visitors clear, instant information on what to expect.
– Your Bio
Similar to your display name, your bio can – and should – fit keywords related to your niche.
It should, of course, contain clear information, but it's a highly-visible spot. You can thus use keywords, reserve a sentence or two for some character, and even include CTAs.
– Your Website
Finally, your website is also visible on your profile – once you claim it. That's not a completely hassle-free process, but luckily Pinterest itself provides clear instructions.
Once you do, you'll have another way to boost website traffic, as well as gain access to improved analytics to monitor your efforts.
Finally, you'll be able to become a verified merchant, which boosts shopper confidence and lets you set up your Shop tab for even more options.
Related: 15 Tips On How To Use Pinterest To Drive Traffic To Your Blog
2. Curate Your Content: Boards, Video Pins, Pin Ratios
Next, let's move past the basic keyword strategy and delve into your content.
To reap the benefits Pinterest offers – increased website traffic, higher lead acquisition, and all the other advantages of using it, to begin with – your content must be perfect.
Here are three main factors to consider: boards, video pins, and optimal pin ratios.
> Boards
Much like albums on other platforms, boards are collections of pins. Here, you want to begin by making yours discoverable.
Next, you'll need to ensure their titles and descriptions still contain relevant keywords. Both can help boost your discoverability and are thus vital to building a winning strategy on the platform.
> Video Pins
Visual content is stimulating, alluring, and frankly, effective. Pinterest's own popularity is definite proof of that. But even here, video content is still immensely powerful.
What's more, they don't just resonate with your audience, but they also take priority in Pinterest's mobile app. Which, to tailback to the statistics we presented before, is where a massive portion of where its users are.
> Pin Ratios
Finally, still on the topic of mobile users, remember that mobile-friendliness is always a vital SEO factor. Thus, you should keep this in mind as we explore the optimal pin ratios.
In short, the current optimal ratio for image pins is 2:3 (600×900 pixels). Square, 1×1 video pins also perform well, as that's how Pinterest displays them in its mobile app.
Still, keep in mind that this may change, as longer image pins were popular but have since fallen out of favor. Either way, horizontal pins will likely never compete since they're not as mobile-friendly by definition.
3. Follow Similar Brands And High-Traffic Accounts
On to a much shorter, more straightforward step: make sure you follow the right accounts.
As with SEO for Google and other search engines, you want to give Pinterest the proper indicators.
Thus, you should follow accounts of brands similar to yours, as well as high-traffic accounts – such as influencers – which relate to your brand.
That substantially increases the chance that you reach the feeds of more appropriate, profitable audiences.
4. Apply Your Keyword Research Findings Everywhere
Another natural but perhaps often overlooked step is to apply your keyword research findings everywhere. This extends far beyond your pin content itself and into all of the following:
Pin titles and descriptions
Board titles and descriptions
Rich pins
Ad content
As with all SEO, the first few words always count the most. Of course, you should be careful not to overdo it, but there are multiple areas where you can put your ideal keywords to use.
5. Remain Consistent And Active
Finally, as with all social media platforms and digital marketing strategies, consistency is key.
Consistent activity will let Pinterest know you're reliable and inform it of what you offer. At the same time, it boosts your audience's confidence in you and eventually helps foster brand loyalty.
And, of course, consistent messaging assists on both fronts, especially if you're using multiple social media channels, which successful strategies usually are.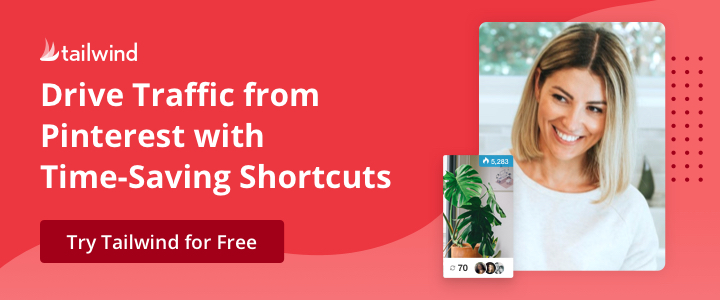 Conclusion: Pinterest SEO Doesn't Have To Be Hard
Finally, remember that Pinterest is less of a social network and more of a visual search engine.
Your content isn't quite as time-sensitive as, say, Twitter, and it gets more figurative "shelf life".
Proper keyword use, content curation, and consistency can all help optimize your content and let it reach feeds.
Pinterest SEO doesn't have to be hard, as long as you adhere to usual SEO best practices and keep its uniqueness as a platform in mind.
One of the main problems every website owner is facing on a daily basis is getting free traffic. Most of us, start without any budget for ads, so the main income source for most of us is free organic traffic.
Introducing Pinterest SEO Traffic Secrets by Anastagia.
But, is "Pinterest SEO Traffic Secrets" The Right Course For You?
This course starts by building your Pinterest account from scratch or fixing your account if the traffic has been stagnating for a while.
It goes through the basic account settings to sophisticated pinning automation systems.
Here's a glance at what you'll be learning in Ana's Pinterest course:
---
---
Ana's course has boosted my blog's traffic and is now responsible for bringing in a truckload of organic traffic every day.
With Pinterest SEO traffic secrets, your website can pay off a lot faster… I highly recommend this course for all people who are looking to increase their websites' online presence.
Hand-Picked Articles For You
Cheers,
Odeh Ahwal