We in EcomDimes are on a simple mission; help our readers earn extra money and improve their financial lives. Some of the links in this post may be from our partners. Here's how we make money.
The short answer is absolutely it is! Blogging isn't dead in 2020, and neither will it ever be. Blogging will forever remain relevant so long as the internet exists, and since it's doesn't seem like it's going away soon, then I'm confident to say that blogging is still relevant in 2020.
If you find this post useful and inspiring, save THIS PIN to your Blogging Tips Board on Pinterest 🙂
Is blogging still relevant in 2020?
The question of whether blogging is still relevant in 2020 is a rhetorical one. It's rhetorical in that the answer to such a question is straightforward, and nobody in this day and age would dare argue with the opinion that blogging is relevant in 2020 and will stay that way for the next millennium or so.
Blogging will forever remain relevant so long as the internet exists, and since it's doesn't seem like it's going away soon, then I'm confident to say that blogging is still relevant in 2020.
I bet you're wondering what is the reason behind this, and I have the answer. The idea is that people will always require fresh, informative, and sometimes cheeky content, and you, as a blogger, are the person to provide this to them.
People continue to become more and more addicted to their phones, laptops, and tablets, and even though we don't advocate for this, it is what it is.
Related: Are you wasting a lot of time on your mobile? You could be making extra money instead of just stalking on friends on social media. Learn more in this article (Open in a new tab)
Staying relevant, especially in this social media era, can prove to be a painstaking challenge.
Staying is why there are over a million hours of video uploaded to a single platform that is YouTube by content creators trying to remain relevant to their audience. There are more social media posts shared every minute than I can count.
Nowadays, being relevant and staying relevant are two very distinctive instances. You can be relevant today and insignificant tomorrow.
However, blogging has withstood the test of time and has come out as one of the consistent and applicable ways of making money online.
Blogging is relevant in 2020 in that it's the principle manner in which information is shared online, and without it, most of the available information on the internet right now would be non-existent.
So if you have a passion for writing or even if you don't and are looking for a way to get your ideas out there and make some cash while at it then blogging is the way to go.
Is blogging dead in 2020?
Help me share THIS PIN on Pinterest if you find the blog post useful and inspiring 🙂
This question I've heard time and again, and I think anyone who has the slightest idea of how the online world works will deplore such an approach. They say the internet is forever, and they mean it.
Excuse my language, but I want to say HELL NO clearly! Blogging isn't dead in 2020, and neither will it ever be.
I know this sounds overly optimistic, but to tell you the truth, I think it's not confident enough.
The internet is a remarkable place, an endless array of opportunities, and its never-ending growth assures its existence for the foreseeable future.
Anything that you put online is bound to stay there for not a single lifetime but generations to come.
The same goes for content, and any content you write and upload is bound to outlive you. So saying that blogging is dead or there is a chance of it happening is outrageous.
Blogging in its purest form is the provision of content in the form of ideas, concepts, news, or experiences.
Bloggers are the heart of the internet as they are the people who create the content that every person who gets online and searches for particular information has the opportunity to choose from millions if not billions of sites that provide relevant information to the said individual.
Bonus: 40 lessons to learn from top bloggers and most popular blogs! (Open in a new tab)
So it's safe to say that blogging is not dead in 2020 and is not going to die any time soon.
As more and more gadgets continue to get online, so does the opportunity to provide the owners of these gadgets with something to read and tickle their brains so, if you are still curious as to whether blogging is worth it in 2020 and my answer will stick to be a huge Yes!
Blogging is very much worth it in 2020, and my advice to you is to start now rather than later. Don't let such a vast opportunity pass you by; the time is now. The saying goes that you miss 100% of the shots you don't try, so why not have a go at it and see what comes of it.
Exclusively for EcomDimes readers, you can start your blog today for as low as $2.75! Equivalent to a cup of latte from Starbucks! Take advantage of this offer because I'm not sure how long will it last!
Why should you start your blog in 2020?
Starting a blog could be a very smart movement in 2020. As we continue in this digital era, endless opportunities right under our fingerprints.
It's crucial to claim the benefits of all that the internet is offering nowadays, and I truly believe that there should be an online presence for you in this decade!
There are tons of online opportunities that we talk about in EcomDimes, but blogging has stood out from that list because it has a huge earning potential with a very low level of risk involved!
The cost of starting a blog is relatively low comparing with other business models. So, for anyone who wants to start a successful business for years to come, blogging could be for you! You can start your blog today from as low as $2.75! Equivalent to a cup of latte from Starbucks!
And the cool part is that the hosting provider that we work with (HostGator) does provide a 40-day money-back guarantee, so if you in any way felt that this is not for you, you can get your money back without any questions asked!
Are you ready to start creating something awesome?! Follow along to learn how you can start your blog with 10 simple steps using HostGator (Open in a new tab)
How can you start a blog in 2020?
Creating a website or a blog has never been easier nowadays, I have to say! There are a lot of solutions and sources that have made our lives easier.
For me personally, I've been using HostGator for a fairly long time, their service is outstanding and they're always there to fulfill my needs as a customer.
With HostGator, you can set up your blog and get it up and running in a few minutes, literally! And I've written a whole step-by-step article for such a purpose, to help you start your blog today for as low as $2.75! (Open in a new tab to learn more)
Starting your blog is the easiest part, trust me, you just need to be having the business mentality, it's not a hit and run process! It takes time to gain that authority and reputation, and those I mean Google's trust and evaluation!
Money is on the first page. I bet you don't spend much time on the 2nd page of Google – so why should your website?
That's why you have to optimize your blog/site for search engines. Aim for continuous growth and long-term success, and in the next part, we will be talking about how you can actually make money from your blog, stay around.
For SEO services, please head to the Contact us page and drop us a line.
How can you make money blogging?
What makes blogging a fascinating hustle is that it allows you to write what you are passionate about and has multiple streams of income.
But before you start ranking in cash, the first thing to do is starting your blog. Luckily, you don't need any technical or coding experience as creating a web-page or site has never been easier!
You have to understand that readers come first! I'd advise you to focus on the readership of your site, providing great valuable content and have an inviting site.
Bonus: In this resource, you can find the best-selling and premium themes that you can use for your theme, check it if you're interested in having a superior blog that would stand out from the competition (Open in a new tab)
From selling ads on your blog to selling your own info product, there are really various ways where you can be earning money through your blog.
There are multiple ways to monetize your blog, even if you don't have a product for your own, you can still promote others' products and get a % on sales (At no additional cost to customers), and this is what's called affiliate marketing!
Learn more about affiliate marketing particularly (Open in a new tab)
I've written a whole article about all the possible ways to make money from your blog in 2020. (Open in a new tab)
Related: Blogging Income Streams: 25+ Ways To Make Money From Your Blog In 2020 (Open in a new tab)
Finally, you have to understand that blogging is not a get costly quick ordeal. But if you do it right, you might end up making enough money to replace your job, and do everything you've dreamed of!
How to get more eyes on your blog?
Getting your content noticed by people is where most people struggle at, and sometimes quit!
There are literally three approaches:
1- Run paid advertising campaigns.
Paid ads such as Facebook ads, give you the competitive advantage, and the ability to laser target your ideal customers. But to be honest, it can get costly if you don't know what you're doing!
You could lose your shirt targeting the wrong audience or messing with paid ads channels. Though, it gives you the power to target your exact interested customers, and even retarget people who have engaged with your brand or site.
Would results like these change your business?
When it comes to Facebook Ads, there's no better training course than this one. By the time you finish this course, you will be able to handle a campaign from scratch, and unlike other guru courses, this course is so affordable for beginners.
This is not just an ordinary course. It's massive and I have to admit that this is the most valuable and rich course on the web at this moment!
2- Do SEO (Search engine optimization).
Unlike paid advertising, optimizing your site for search engines will help you build a sustainable business for months or years to come! You don't have to keep paying to acquire new interested clients or leads.
With paid advertising, you can't achieve any results or get any conversions without running any ads or paying any money.
By the time you improve your social profiles and build up your authority and reputation, you will get Google's evaluation and trust, and end up being featured on page one of search results.
What happens If you get on page 1 on Google?
I bet you don't spend much time on the 2nd page of Google – so why should your website?
SEO gives you the power to get Google's organic traffic for years to come. You just need strong research, link-building strategy and do the needed on-site and off-site optimizations.
Gladly, we can offer our services and help you optimize your blog/site, and actually help you build up that reputation that your business deserves. If you need a free SEO quote, head to Contact Us page, and drop us a line, and we'll make sure to get back to you as quickly as possible!
3- The use of Social media.
Social media is a great path for increasing your site's exposure online. Though, not all Social media channels suit your business.
You have to determine which platform suits your business most and simply focus on it. If you're starting a blog, I believe that Pinterest should be your partner in this whole blogging journey.
What makes Pinterest different than other social media platforms, is because it's more likey a search engine
The blogging, health and fitness, DIY and Crafts, travel, photography and quotes are Pinterest's top niches!
Look how awesome is that! I could get in front of an audience of 20K in a very very short time (A period of 30-40 days)
I wouldn't have done it without Tailwind. It's a toolkit for scheduling pins.

There's actually an eBook that's called "Making Pinterest Possible" that has everything you may need to succeed in driving organic traffic from Pinterest! It's the one and only guide that has changed many bloggers' lives and businesses!
If you're interested in claiming the most out of Pinterest, and if you have any of the following questions, this eBook is for you:
➡️ How do I get blog traffic and readers from Pinterest?
➡️ How do I optimize my Pinterest account and boards for SEO?
➡️ How do I create pin graphics that stand out?
➡️ What should I pin, how much and where?
➡️ How do I create a kick-ass pinning schedule?
➡️ How do I find, join and participate in group boards?
➡️ What are the benefits of manual pinning vs scheduling pins?
➡️ How do you use Tailwind and Tailwind Tribes to automate and grow?
➡️ How can I track my progress and interpret my Pinterest analytics?
➡️ Do followers matter on Pinterest? How can I get more?
What you'll get?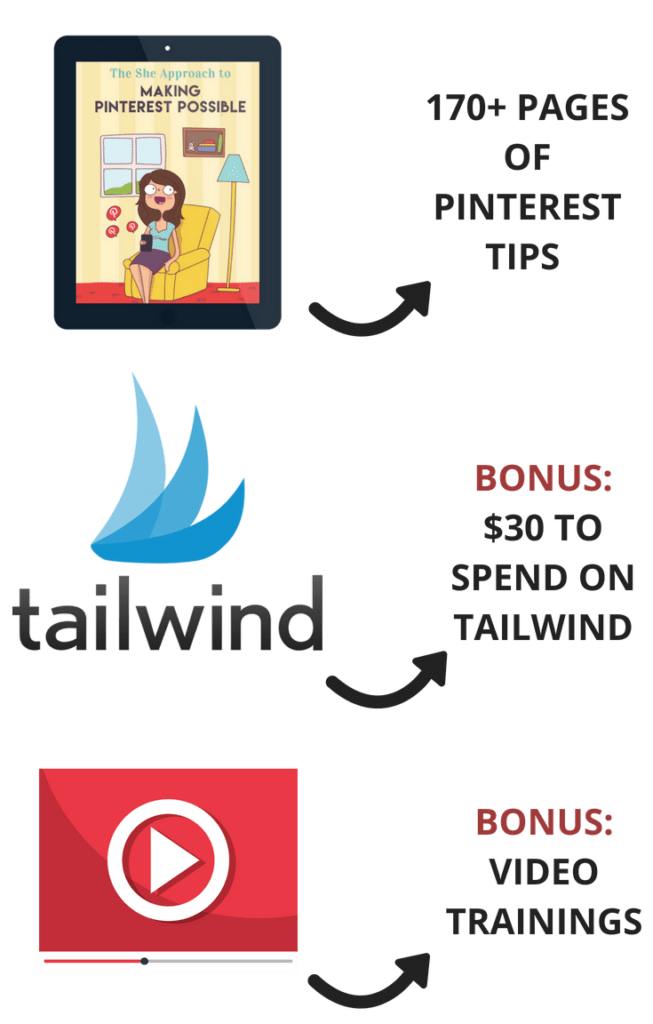 — A 170+ pages ebook with detailed strategies on how to get started with Pinterest, craft an advanced pinning schedule, and boost your blog traffic like a PRO.
— Access to 17 case studies from bloggers and biz owners who mastered Pinterest (+ their best kept secrets).
— Free Video Training: How To Create Stunning Pinterest Graphics And Templates (For Free) In Canva.
— Free Video Training: How To Find, Report, Take Down & Prevent Stolen Pins on Pinterest.
— A Tailwind voucher for new users ($30 value).
— An invitation to the course creator's exclusive Tailwind Tribe.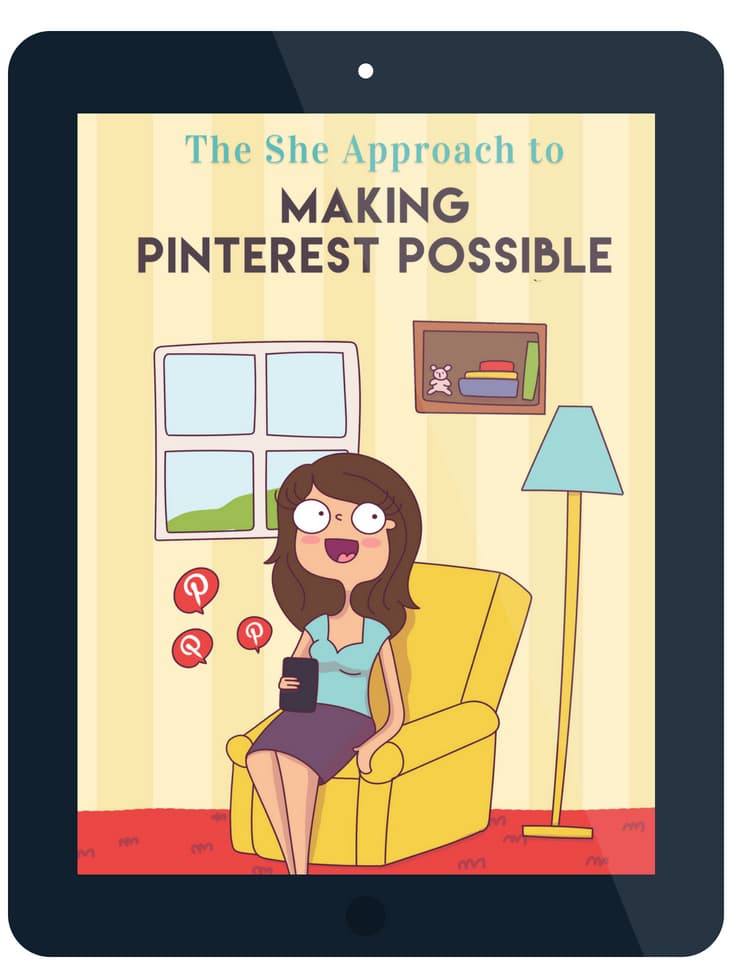 Grab your copy of the Making Pinterest Possible eBook (Open in a new tab)
How to stand out from competitors?
Starting a blog is easy, but committing is not! You should be willing to sacrifice your money and time in the beginning, but one day, if you do it right, it will definitely pay off!
There are millions of blogs on the web, and tons of them are being created every day, but are they all successful? Absolutely not!
Standing out from the competition is the toughest part, but with the right directions and plan, you can make it through.
The best way to overcome all the obstacles is to keep learning from successful bloggers. Successful bloggers have made a lot of mistakes, and have learned some good lessons in their blogging journey.
We've scoured the internet and interviewed the most successful bloggers, and have come up with an article that discusses 40 lessons from the most successful bloggers of all the times. (Open in a new tab)
Some blogging tips: 11 things you should be doing as a blogger (Open in a new tab)
Conclusion
Blogging is among the finest and surest ways of making money online. If you're stuck in a loop contemplating the viability of blogging as a money-making venture, then you should stop.
Is blogging still worth it in 2020?
If you're again asking yourself this question, then let me tell you you're in the right place. I'm here to tell you that YES! Blogging is worth it in 2020 and isn't going to stop any time soon.
Start your blog today, and learn as you go along! My most preferred quote of all times is: "If someone has done it, then you can too".
And that's true, anything you think about and your mind process is absolutely achievable.
I know, blogging could be not for you, but you have to test it yourself. Nobody knows better than yourself! It's like tasting new food, you can't know what does it taste like unless you give it a try.
Our job here is to help you find your passion side-hustle and improve your financial life! In case you don't know, EcomDimes is a one-stop directory for how to make, save, and invest money online!
If you're interested in having an online business or a side-hustle, surf this exclusive opportunities category, and our money-making apps guide, and hope you can find the business that fits you best.
Finally, you our readers, are so precious to us! And in fact, you're the reason behind creating this awesome blog! For EcomDimes readers, we've grabbed you a $300 OFF voucher for America's most comfortable mattress. Sleep better and do more! 😊

Now, what do you think about blogging? Is it still relevant and worth it?
Hand-Picked Articles For You
Cheers,
Odeh Ahwal