Are you struggling to make extra money, pay your bills, and just keep up with the heavy life expenses? This is exactly why I'm writing this blog post! How to make extra money… This is always the big question!
Making money has never been easier nowadays. As we advance in the smartphone era, endless opportunities are right under our fingerprints.
In this article, I'll be sharing with you over 40 of the best ways you can make money in 2023, online and offline.
Make sure to read this post all the way through as I have a special gift for you, and if you find it inspiring and useful, share it with your friends, please! (Virtual high fives and hugs to all my sharers out there!)
We at eComDimes are on a simple mission; help our readers provide well for their families by starting and growing online businesses. Some of the links in this post may be from our partners. Here's how we make money.
Before we dive in, pin this image or bookmark this page to easily refer back to it anytime you want to!
Whenever we have idle time, we check our mobile for messages, emails, and social media or we are sucked into a pointless game with endless levels.
Don't you spend a lot of time on your phone? I know you do.
Seems like I'm not the only one!
What if I told you that instead of wasting all those hours on your phone, you can be making extra money to cover a bill, buy stuff or get a vacation with your family?
As a part of our commitment and responsibility against our readers is to dig the globe for the best opportunities, and stay up to date with all the trends, sites, and ways of making money.
We have wracked our brains to find you the best legitimate ways to make money online and offline.
Some methods may have been repeated sometimes, but we only put the spotlight on legit opportunities, and these are ways that are generating serious money from thousands of people every day!
These methods that I'm going to list below can be a good exchange for your spare time and can earn you good amounts of money.
We totally appreciate your time, and we as well spend hours and hours writing and editing, to give you the most value possible. So, please rest assured that we won't suggest something that doesn't work, or we have not tested ourselves.
We do not guarantee any results, and we are not offering any get-quick-rich scheme, we either help you earn a few dollars a month, or build a profitable business with sustainable growth, it's all up to you!
Let's Dive Into The Best Opportunities For Making Extra Money
Make sure to read it to the very end, as the last 10 opportunities are very exclusive and hot:
1. Deliver Food With UberEats
Potential of income: The more you work the more you earn. This guy is making $500–$550 every two weeks, and aiming for $65/day!
They say convenience nowadays is king and by that notion UberEats is one of those apps that brings convenience right to the palm of your hand. No more lining up at the café to get your favorite meal or dessert.
With so many people opting for food delivery the opportunity to make some good money off of it is huge.
As is the norm with these types of delivery service apps, in order to make money all you need to do is to sign up as a delivery guy and once the orders come in and you fulfill them you get paid, easy peasy!!
The food delivery industry has grown monumentally over the past couple of years and doesn't seem to be slowing down. As people choose to spend more time doing what they love or working they don't have to worry about going out to grab a bite.
The food can be delivered to their doorstep hence saving them time and money. The future is already here and you do not want to miss out on this amazing opportunity, so get on it and you can smile all the way to the bank.
2. Become A Pet Sitter
Potential of income: According to Forecki (director of operations at Rover.com), sitters that treat Rover like a part-time job and take two or three dogs for two weeks out of the month earn an average of $1,000 per month.
Meanwhile, those that treat Rover like a full-time job, working 4 weeks out of the month, and taking 2-3 dogs at a time, earn an average of $3,300/month.
Pin this image or bookmark this page to easily refer back to it anytime you want to!
---
If you are a pet lover and are looking to make a few extra bucks on the side doing something you love then this is the service for you.
Rover offers people a platform whereby they can buy and sell pet care services that include, dog walking, boarding, and pet sitting. So if you love pets then this is a sure way for you to make an income during your spare time.
All you need to do is to list your services on the marketplace and wait for clients to call you up.
Whether you are looking for someone to take care of your pet while you're away on vacation or simply need someone to walk your dog during the weekend then Rover is the platform for you.
So if you need to make some extra income working with pets then don't let this opportunity pass you by, simply sign up to the platform and wait for clients to come your way.
This is one of the sure ways to make money doing something you love.
Sit a dog, save a life! Sign up for Rover now and become a pet sitter.
---
3. Rent Our Your Car With Getaround
Potential of income: Hourly rental rates are typically from $6 – $10/hour. Getaround pays you 60% of the rental rate, and they keep 40%. Getaround owners earn between $75 and $200 per month, every month (Enough to cover some of your bills or a part of your car's payment). All you need to do is make your car available for rent at a fair and competitive price.
Getaround is a carsharing platform powered by the Getaround Connect® technology which provides drivers access to rent and unlock great cars shared by people nearby.
Have you ever thought about the downtime that your car has?! While you're sleeping, at work, traveling, or just hanging out at home, your car sits idle for up to 20 hours per day.
This service allows peer-to-peer car-sharing where you as a driver can rent a car from a private owner and as a car owner you can rent out your car for payment.
A technology that has revolutionized the way we conduct business and every other aspect of our lives.
You don't need to own a car to have access to one at any time and for whatever reason. The service takes care of the onboarding process of both cars and drivers.
They ensure the cars are properly maintained and have no mechanical issues. They also ensure the drivers are in good standing and are responsible drivers.
So if you are thinking of sharing your car for extra income you can rest assured that Getaround will place your car in the hands of a responsible driver that will take care of your car and get it back to you in the same state it was when you hire it out.
With $1M insurance coverage, you have to rest assured that your property is in good hands.
What makes Getaround great is you don't need a key to access a car, you simply access the car with your phone so no need to meet the owner in person. There are also a variety of vehicles, you can pick the perfect car for your errands, vacation, commute, or road trip.
How To Get Started With Getaround?
Getting started with GetAround is very simple, create a free account, list your car, name it set the location and availability, and put a short description.
When you first join Getaround, you will get a 30-day free trial, where it's totally free. If you decide to stick with them beyond the 30 days, you'll pay a one-time fee of $99 for a Connect™ installation and a flat fee of $20 per month, and I guess it's a fair price.
Getaround provides 24/7 support if there are any issues it's good to refer directly to them, they are supportive and friendly.
Tamper detection, GPS tracking, and engine lock are also added security features that come with GetAround Connect.
So you don't need to deal with stolen or lost keys, as you'll be getting a digital key to access the car from your phone.
On the 15th of the following month of your rental earning, payments are paid on a monthly basis, and the company keeps 40% of the earnings to cover the insurance and all of the amazing features.
Finally, as a GetAround member, you will get access to premium parking and a $50 monthly rental credit.
What a way to make extra cash without doing as much. So go ahead and download the app to sign up and start making that extra income off of your car.
4. Deliver Goods With Postmates
Potential of income: The earnings depend on the hours allotted, or an average of $8 to $15 per hour, including tips. The rates also vary depending on the markets served.
How does $18 per hour delivering food sound like?
Postmates is transforming the way goods move around cities by enabling anyone to have anything delivered on-demand. Our revolutionary Urban Logistics platform connects customers with local couriers who can deliver anything from any store or restaurant in minutes. We empower communities to shop local with no waiting, and empower businesses through our API to offer delivery.

– Postmates
The good part about Postmates is that you don't only need a vehicle to deliver with them. Do you have a bike or even feet? This will work!
You can know how much you'll exactly be making before even you begin the delivery.
Sign up for Postmates today and start delivering goods like food, groceries, or even alcohol.
5. Become An Instacart Shopper
Potential of income: According to Glassdoor.com, full-service shoppers for Instacart are making between $7 and $20 per hour, with $11 per hour being the average.
If you are looking for a way to make some extra bucks then Instacart is the way to go. You do this by signing up to become a "personal grocery shopper" hence bearing the responsibility of selecting the products and delivering them to customers.
Instacart is a grocery shopping and delivery service. You browse from a catalog of thousands of products from stores you're already shopping at.
You purchase the products you need and the massive team of personal shoppers will take care of selection and delivery.
As a shopper, you get the opportunity to work with an established platform with an extensive customer base.
The pay differs depending on a couple of factors such as the average size of the orders and the average length of the trips in terms of drive miles.
Let's not forget the tips that come along with this.
Most people often report an earning average rate of $15 per hour so if you're in dire need of cash then this is one option you should definitely consider.
Sign up for your free account on Instacart and start delivering groceries.
6. Become A Driver With Lyft
Potential of income: According to Glassdoor, Lyft's average base pay is $16, with an average of $670/month! The more you work the more you earn. Their tips are high (Earn a bonus of $1000 when you complete the 125th rides your first month).
Lyft has become one of the most popular ride-hailing apps, especially among the younger generation. So if you have a car and live in a highly populous neighborhood then this is the way to go to earn some extra cash.
All you need to do is to sign up to become a driver and voila! Just like that, you have access to thousands of commuters willing to use your service to get from one place to another.
This service is especially popular during the weekends when people want to go out and maybe grab drinks and don't have to worry about driving back home.
So if you think your driving skills will earn you a 5-Star, then go ahead and try this out, you're bound to make some cold hard cash out of it.
7. Earn Money To Get Fit
Potential of income: The bigger your goal and your monthly bet are, the bigger your prize will be! You can win up to $10,000!
Have you ever known that you would be paid for losing weight? Yes, that's true!
Healthy Wage has become the new craze in the health and fitness industry.
The way it works is very simple, you set a weight-loss goal, place a bet, achieve it and win money!
Those are actually people like you and me, and there are thousands of other people who are getting paid for losing weight.
After you sign up for an account, there's something called Healthy Wage Calculator, this is where your prize is determined.
Using that calculator, you decide how many pounds to lose (minimum 10% of your starting weight), how much do want to bet per month ($5-$995 per month) and how long do you need to achieve your goal (6-18 months). Keep adjusting until you are satisfied with the prize.
Finally, verifying your weight can be done from the comfort of your home, by uploading a video to Healthy Wage, and when you achieve the desired goal and win the bet, they will pay you via PayPal or a paper check.
If you don't reach your goal weight, your monthly contributions will be used to support HealthyWage and pay future winners.
Why let fat cells kill you? Burn them and exchange them for extra money! Sign up for an account on Healthy Wage today, and place your first bet.
Feel free to refer to their "Frequently Asked Questions" Page to learn more about the company and see what people are saying about it!
8. Rent Out Your Extra Space On Airbnb
Potential of income: Airbnb hosts make, on average, about $924 a month, according to research from low-interest lender earnest.
How do you feel about renting out that extra room in your house? Do you have extra space in your apartment that you can make available for a couple of extra bucks?
Well, Airbnb is the service that beats all when it comes to offering you clients for any available space you might have and are willing to rent out. The service is especially popular in tourist destinations and major cities.
If you live in a neighborhood where tourists frequent and have an extra room then you are eligible to make a nice amount out of it.
All you need to do is list the available space on the platform and the clients will come knocking.
So if you have additional space that you don't need then you need to get in on Airbnb right now!
9. Sell Your Unused Stuff
BookScouter
Do you have a bunch of books you've already read taking up space in your living room? Are you a student and you've just finished a year of your studies and don't need the books you were using anymore?
Well, I have some excellent news on how you can get value for such books without the exploitation that comes with selling books to local buy-back stores which normally operate as a monopoly.
With BookScouter you get to compare book prices across 44 vendors so you can be well informed and you have the option to choose the best price.
The service has zero fees and includes shipping for books you successfully sell.
So why would you want to sell anywhere else? Go ahead and try out BookScouter and you are bound to get an amazing price for your books.
Decluttr
If you have a bunch of old electronics such as game consoles, phones, Blu-ray players or DVDs and are looking for a way to get rid of them then this is the app that will do it for you.
This app is one of the most efficient and effective ways to make money off of such stuff that you no longer use or need.
The best thing about it is that you don't have to go through the hassle of creating listings and incurring additional charges to list the items as is on platforms such as eBay.
Declutter offers you the ability to scan the barcode of the item and you are immediately notified as to the amount you can get for the product.
The service also supplies you with a prepaid box once you are ready to ship the product.
I don't think it gets easier than this. Quit hoarding and start making an extra buck on those unused items in your garage or storage facility.
Other apps to sell unused stuff
OfferUp
OfferUp is one of the best apps I've tried so far in terms of selling apps. It's one of the most convenient, efficient, and flexible apps you will ever use.
The app allows you to list your items for sale but it also makes the selling experience all the much better by providing buyers with the ability to create profiles hence allowing you the seller to analyze and decide whom your product is best fitted.
OfferUp also features some cool features such as the capability to buy and sell goods nationwide due to the integration of the PayPal payment service allowing you to get paid and ship the products without necessarily meeting up with the customer.
Letgo
Letgo is another amazing platform to use when trying to sell items you no longer need. The best thing about this service is that it is completely free and you get to keep every dime that your item's worth.
The service is especially popular among people who prefer to sell their goods in person rather than selling to strangers over the Internet. The service allows you to communicate with customers and negotiate so you can get the best price for your wares.
If you need to make a little bit of cash as soon as possible then this is the service for you. Go ahead and try it and I'm sure you'll have your items selling in no time.
10. Sell Hand-Made Goods
Are you good at creating hand-made crafts? Do you know that there's a place where customers are waiting to buy your unique items?
Yes, and it's called Etsy!
An e-commerce website focused on handmade or vintage items and craft supplies. These items fall under a wide range of categories, including jewellery, bags, clothing, home décor and furniture, toys, art, as well as craft supplies and tools.
If you have something unique to create and sell, Etsy is the way to go!
11. Become A Transcriptionist
Potential of income: Transcription is a well-paying career, with many opportunites. A transcriptionist's salary is generally around $15, while an advanced transcriptionist earns around $25 to $30 per hour.
Transcribing is among the great ways of making money from home based on its pay and flexibility.
Basically, the work of a transcriptionist is listening to audio files and recording (typing) what they hear.
Being a transcriptionist is one of the most straightforward ways of making money from the comfort of one's home.
However, getting started as a transcriptionist can be difficult. The challenge owes to the fact that there is very high competition in the industry and also the rising demand for general transcriptionists each day.
What Is Transcription And Who Is A Transcriptionist?
Transcribing, or transcription is the process by which a person converts either live audio or a recording into a document or text format. A transcriptionist, on the other hand, is the person converting the audio file into text format.
Is Being A Transcriber Easy?
The job sounds very easy. However, just like other jobs, what is easy for one individual will not be as easy for another person.
For instance, at times, the files you listen to might be of poor quality, and it will make it hard to understand what is being said.
At other times, you could find yourself trying to interpret a dialogue that is unclear, speak with a thick accent or poor English, or both.
How Much Does Transcription Pay?
The payment for transcription varies, with general transcription paying better than most work-at-home jobs.
You can make up to $25 per hour or more, and the ones specializing in legal can earn even higher wages per hour.
Generally, the amount of money you will make as a transcriptionist per hour will depend on the company you are working for, the work available, and your skill and speed level.
How To Get Started?
As a newbie in the field of transcription, it would also be very helpful to take online courses. There are numerous online courses on search engines that will be helpful in understanding more about transcribing.
Like anything in life, in order to master it, you need to learn it first, and here's where the Transcribe Anywhere company comes in.
Related: 21 best companies providing best transcription opportunities
We have searched the internet for the best transcription resources and as a result of our research, we've found that Transcribe Anywhere is the best company that provides all-inclusive education and lifetime support, to help you build a career in transcription!
This free workshop will take you through the journey from being a newbie transcriptionist to a confident transcriber possessing the skills that are needed by transcription companies.
12. Become A Proofreader
Potential of income: According to the Bureau of Labor Statistics, proofreaders earn around $36,960 on average for full-time work. Caithlin Pyle was able to make $43,000 in her first year as a proofreader while she was studying abroad.
Online proofreaders work at helping people who own websites to identify mistakes in the content before it gets posted on the web pages.
The number of websites keeps increasing every day, and this offers endless opportunities for freelance proofreaders to be paid to correct punctuation, spelling, and grammatical errors.
Becoming a proofreader can be a lucrative business opportunity from home.
Does the incorrect use of there, their, and they're drive you crazy? Put your eagle eyes to good use by earning money as a proofreader.
Caitlin Pyle of Proofread Anywhere made $43,000 in her first year as a proofreader, in her spare time, while studying abroad.
Once she realized the demand for such a skill, she created an online course to help others start their own proofreading business.
Caithlin also has free workshops almost every day, don't forget to save your spot if you are willing to learn more about how to become a successful proofreader.
13. Become A Virtual Assistant
Potential of income: As a virtual assistant, your earning potential is essentially unlimited and can vary widely. Virtual assistants typically charge anywhere from $8 to $100 an hour. Your rate ultimately depends on your skill set, experience, areas of expertise, frequency of work, and the market
A virtual assistant (VA) is generally self-employed and provides professional administrative, technical, or creative assistance to clients remotely from a home office.
Every business, at some level, needs a virtual assistant. Someone to deal with data, customers, orders, etc.
If, for instance, you're good at eCommerce, you can offer your services to small business owners to help them with ordering fulfilling, content creation, product submission, and more.
Some stats you didn't know:
– Do you know that there has been a 95% increase in demand for VAs in the last three years? So powerful
– The average North American virtual assistant earns $35 to $50 per hour, (with some going as low as $20 per hour and others as high as $100 per hour), which is awesome!
– Nowadays, there are over 150 services you can offer as a Virtual Assistant and actually get paid well for! What are you waiting for!
As the digital world expands, more opportunities arise and the role of the virtual assistant is becoming a must.
All in all, it's a great way to exchange your skill and time for money, and it always opens the door to bigger and better opportunities. Some of the freelance marketplaces where you can find virtual assisting jobs are Fiverr, Upwork, and Freelancer.
14. Become A Freelance Writer
Potential of income: The folks over at Glassdoor have the average for "freelance writer" down a bit to $42,120. On PayScale.com, a part-time freelance writer salary is put somewhere in the range of $24,000 – $115,000.
Imagine being your boss, possessing the nearly unlimited potential of income, and having the ability to work from home. Instead of working in a cubicle the whole day, you depend on your creative talents and your rigid ethics of work to build the life that you have always dreamt of.
Freelance writing is a great way to earn extra money and even make a living out of it. However, there is a lot of wrong beliefs spread out there; for instance, you need to go through formal training on online writing before you can be a freelance writer.
The truth of the matter is that you do not need to have a degree or experience to start freelance writing. If you are a beginner, you are going to see different sorts of freelance writing examples, which include:
SEO writing
Blogging
Copywriting
Technical writing
B2B writing
Here at eComDimes, content writing is our fuel to keep going and succeed, and SEO writing is the key to positioning ourselves in the market and attracting new readers.
A good starting point would be starting your own blog in the niche that you like and learning as you go along.
Luckily, you can have your website up and running in a few minutes with companies like Bluehost! Exclusively for eComDimes readers, you can start your blog for as low as $2.75, equivalent to a cup of latte from Starbucks!
15. Become A Web Designer
Potential of income: According to Glassdoor.com, the average yearly entry-level website designer salary is around $59,500. This equates to almost $4960 per month. And if you take aside clients, you can charge up to $1000.
People are paying thousands of dollars to experts for building a website for their businesses.
Do you have proficiency in HTML, CSS, or JavaScript?
If you have a knack for computers and an eye for design, you can easily make $1,000 or more each month by building websites for small businesses.
Creative Market is the perfect marketplace to find the perfect creative asset to bring your client's project to life. On Creative Market, people can search for fonts, templates, graphics, themes, and more, all in one place!
Another great resource that should be mentioned when talking about website designing is ThemeForest. On ThemeForest, you have access to 47,823 WordPress themes and website templates starting from $2.
16. Get Paid To Teach English Online
Potential of income: You can make up to $22 per hour with VIPKID, but how much money you earn will depend on several factors. (Plus bonuses)
In the words of Vipkid:
VIPKid provides an international learning experience to children between the ages 4-12. The company offers fully immersive one-on-one English language instruction provided online by highly qualified teachers. The curriculum is based on the U.S. Common Core State Standards and uses a flipped-classroom approach to foster creativity and critical thinking skills.
– Do you have a reliable internet connection?
– What about English skills? Do you have some good English skills?
– Can you commit and invest an hour and a half of your time daily?
If the answer is yes for the previous questions, then you'll make an easy $500 a month!
This company has been featured as the best flexible and legitimate online opportunity, and they pay teachers something between $14-$22/hour.
17. Sell Shoutouts
Shoutouts are basically a classic influencer marketing tactic. You pay someone to talk about your brand, and by that, they are typically promoting it to their followers or fans.
Influencers are typically paid with cash or via an exchange for a free product or access to your service.
In my dropshipping journey, I have sold too many different stuff online, one of those is this 3d printed cat t-shirt. The first method that I used to market my products was "Instagram Shoutouts", and here is how it works:
People go and search for "Cats" Instagram accounts,
Potential of income: You can charge something between $10 to $700! It depends on your audience size, engagement, market competition, and many other factors.
As you can see in their bio, the account owner is offering cheap shoutouts. People contact the page, and the owner will get back to them. It's a negotiation process.
Shoutouts are usually sold for 12 or 24 hours. Each page has its own terms and rules.
After the negotiation, the two parties come to an agreement, they agree on a specific date depending on the page's availability and the client pays the advertiser in advance. (Usually through PayPal).
Here's an example of a shoutout:
You can build up an Instagram account in a specific niche, and people will start to reach out to you to run ads for them. As simple as that!
You can make $10,$20,$50, or even $200 from a single shoutout, in 24 hours only! There's literally no limitation in this.
Luckily, there are many resources to help you build an Instagram account legitimately. InstaZood, Gramulizer, and Tailwind are three powerful tools to grow an Instagram account from scratch. These are basically Intelligent Instagram Automation Bot.
After you have a couple of thousands of followers and your engagement rate is satisfying, people will choose to book you and run ads on your page.
This Can Be Done In Two Ways:
1. People will directly refer to you after finding your page in the search box.
2. Listing your Instagram page on a Shoutout marketplace, don't worry I have a great resource for you.
ShoutCart is an influencer marketing marketplace, with over 600 million active followers and subscribers. Create your free account now and start receiving orders.
Would you like to learn how to start selling online, anywhere? Learn more about how to set up an online store with Shopify in 7 simple steps (Open in a new tab).
18. Sell Your Gigs On Fiverr (+ Get Paid To Refer New Users)
Potential of income: Gigs start at $5, after Fiverr's processing fees you'll get $4. It's good to know that you can set your own rates, but it's recommended to start with a low rate until you build up a good profile and reputation.
The digital world is expanding like never before, and as we advance in this evolution, a lot of experts are offering their services to Internet users.
There are typically thousands of networks that act as a digital marketplace and connect service providers with potential service buyers. Fiverr is a good example of these networks.
What can you find on Fiverr?
Graphic design
Digital Marketing
Writing & Translation
Video & Animation
Audio & Music
Programming & Tech.
Opportunities are endless. Plus, Fiverr has an awesome referral program, where you can earn up to $100 from referring people to use Fiverr's services. Jump on to the platform, surf it, and get familiar with what it offers.
19. Sell Information Product
Are you interested in selling information products online and tapping into one of the fastest-growing online business trends in history?
What Are Digital Information Products?
"An information product can come in all sorts of formats, but at its heart, a product like this must pass on useful advice to the consumer. Despite the name, people don't want simple information. They crave tips and strategies for making their life better.
They want guidance. And that's what the best information products provide, whether it's a video, an ebook, audio, a webinar, a membership website…
Keep in mind that in this case, although a CD or DVD, or printed book is technically an information product, we want to focus solely on those products that are delivered electronically, usually via download or some secure membership website.
For example, an ebook in PDF format, a video on a password-protected site, or an audio recording downloaded from your website.
The reason for this is that this way your customers can order products anytime day or night, from anywhere in the world, and get their product instantly, without you being involved in the transaction. It's money while you sleep.
And because you are not physically printing or shipping anything; there is virtually no cost on your end.
Sure, you will have to handle customer service and keep an eye on sales. But it's much less hassle than having to keep track and send out orders."
Now, what if people would actually pay you for your advice?
Russell Brunson just launched his new book called: "Expert Secrets: The underground playbook for creating a mass movement of people who will pay for your advice. We were able to get you a FREE copy (you've just got to cover shipping).
20. Sell Online Courses
Potential of income: There are lots of factors that will determine how much you can earn by selling online courses. It can be an additional passive income, easy money. (Depends on your traffic and content quality)
Online courses are simply selling what you know. The cool part of selling online courses is that you do the work once, and it can become an additional passive income stream.
Since the course is online, anybody can join at any time, without any effort from you, because you've already taken the time and created it.
To get profitable from selling online courses, you need to have good traffic. You need to get upfront hungry buyers who are interested in your topic.
With that being said, this works best for bloggers. If you have a blog or considering setting up one, monetizing it with your own course is a very lucrative opportunity.
Another option is to use an online course service. These are actually course marketplaces that people refer to in order to learn a specific topic.
The best online course marketplaces are Udemy, Skillshare, Coursera, SkillUp, and more.
21. Sell Digital Services
Potential of income: Different expertise has different prices and standards, but this has the potential to build you a career as an online freelancer. You need to set up an inviting profile, build up your reputation and reviews, and over time, you will be receiving more clients interested to work with you if you provide quality work.
Becoming a digital freelancer is an interesting opportunity nowadays. A huge amount of daily internet users are searching the internet for an expert to handle these roles for them:
Development
SEO
Digital marketing
Writing
Designing
You may have the needed skills, but finding clients is not easy stuff. Therefore, joining some freelancing sites and building a professional portfolio would be a smart choice.
On freelancing platforms, people reach out seeking someone to get their jobs done. Here's where you come into play as an expert, to help them achieve their goals and extra earn money! Some of the best freelancing sites are FreeUp, Freelancer, Fiverr, Upwork, Toptal, and more.
22. SaaS Opportunities (Software As A Service)
Software As A Service (SAAS) and website hosting are highly lucrative affiliate marketing opportunities that can be easy to promote.
Software is also a great opportunity in affiliate marketing because it represents a need more than a desire.
Online businesses need tools to run their business, so you can earn commissions by connecting new businesses in need of the software required to run their business.
Another hidden benefit of promoting SaaS is that oftentimes, the software creator is actively involved in educating consumers on the benefits of their solution.
As a result, there is little work left as an affiliate with regard to convincing the prospect. Choosing "Hot" software solutions makes your job as an affiliate that much easier.
4 of the hottest opportunities right now are located down below:
1. Shopify will act as your hosted eCommerce solution. This will allow you to easily create a professional-looking store, display your products and take payments from your customers. They have the highest affiliate program in the market, with 200% of all purchased packages.
2. HostGator, for example, is a web hosting company that is great for people who want to start a blog. They pay a $65-$125 commission for every customer referred. By the way, our "blogging section" is sponsored by HostGator, they are a solid service provider.
3. ClickFunnels is an all-in-one solution (they host the web pages, capture the emails and process the transactions) and pay a 40% monthly recurring commission on a product that starts at $97 a month.
4. Bluehost is similar to HostGator, they have good plans and also pay $65 per referral. They are both worth advertising.
23. Portable/Powermat Charging Station
Potential of income: You can charge a monthly fee, depending on the cost of the Powermat charging station.
We don't go anywhere without our phones. It has become a permanent fixture in our hands and pockets.
Though, we do tend to forget our charging cables sometimes.
This is not new I know, but you can broker a deal with local businesses (Coffee shops, eating places, bookstores, etc…) in your area to set up your charging stations for a monthly fee.
24. Complete Online Surveys
Potential of income: $0.20-$3.00 per completed survey. You can make roughly between $300-$500, or maybe more. It depends on your efforts, and how many sites you're being involved in.
A survey is a method of gathering information from individuals. It has a variety of purposes and can be conducted in many ways. It may be conducted to gather information through a printed questionnaire, over the telephone, by mail, in person, by diskette, or on the web.
This information is collected through the use of standardized procedures so that every participant is asked the same questions in the same way.
Companies rely on this method to gain more information about their products and customers, by gathering this information they try to eliminate the customer's bad experience.
Taking online surveys can't turn you into a millionaire, but luckily, it can help you with some money on the side. The potential that I'm talking about here is something between $50-$500. It all depends on the time and effort you put in.
Based on my experience, these survey sites provide the best opportunities:
Swagbucks
Survey Junkie
Survey Club
American Consumer Opinion ACO
Life Points
My Points
Caddle Surveys
Vindale Research
25. Get Paid To Surf The Web
Potential of income: You sign up for free and get your $5 welcome bonus! For every 29 qualified searches you complete, you get $0.15. Please note that if you enter searches for 4 or more days in a week, you get $0.05 (Gold members get $0.10). You can earn from $0.25-$4.5 per survey, and there are other ways to make money with Inboxdollars.
InboxDollars is a market research company, and they pay you to use their search engine instead of using Google, Bing, or other search engines.
You won't become rich by doing this, but this can put in your pocket some extra money.
You may think that this is not even true, but the fact is that it's totally possible to make a few dollars with InboxDollars.
By using their search engine as your primary search engine, you help them learn more about your search habits and information links. This can be sold to companies trying to better understand consumers.
There are actually different ways to make money with InboxDollars:
watching Videos.
Take paid online surveys.
Get rewarded for playing games.
Cashback for online shopping.
Get paid to read emails.
Coupon cash rewards.
26. Participate In The Market Research
Similar to surveys, market research companies like to gather data on consumer trends and spending habits so brands can learn how to market their products and services.
These companies are always on the lookout for new participants. Again these methods won't make you rich, but you'd be able to make some extra money aside to pay for a bill or cover a trip with the family.
You may be asked to open a particular site URL, and go to a specific page, and speak out your thoughts on a recorded screen so that they can learn more about your experience as a customer.
Was it easy to find your desired page? Are the buttons misleading? Are the layout and the page design comfortable for you? These questions help them enhance the site and improve it the way that real humans feel comfortable.
Some great companies that offer the best opportunities:
UserTesting
Testing Time
Try My UI
Play Book UX
Userlytics
For the best opportunities, I recommend registering in all of them to get the maximum tests and payouts!
27. Make Money By Watching Videos
With Swagbucks, not only you can make money by completing surveys, but you can earn some money by watching videos.
Well, I know that this is too good to be true, but it's true!
Swagbucks is a very legit site and they have paid their members over $390 million so far!
So far you know that you can make money from Swagbucks by watching videos and completing surveys.
Not just this! With Swagbucks, you can also make money by:
Shopping online.
Discover new offers.
Search the web.
Play games.
Similar to InboxDollars, there are multiple ways to make money online with Swagbucks. Both of them are legit and have been there for years, and most importantly, THEY PAY!
Claim your bonus with Swagbucks and start earning right away!
Pro Tip: I definitely suggest signing up for both Swagbucks and InboxDollars for maximum benefits and returns.
28. Peer-To-Peer Lending
Potential of income: According to goodfinancialcents.com, in most states, it's a minimum of $70,000 per year, though it may be higher in some states. Generally, the income requirement does not apply if you have a minimum net worth of $250,000. The platform also requires you to invest no more than 10% of your net worth in Lending Club notes.
Peer to peer lending is basically the practice of lending money to individuals or businesses through online services that match lenders with borrowers.
Lending Club has been the leader in this industry and the way it works is simple:
With a minimum of $1,000, diversify your overall investment portfolio with consumer credit exposure, and spread risk across multiple borrower loans within your LendingClub account.
LendingClub's Note platform has delivered 4-7% historical returns, low correlation to the stock market, and new consumer access to a fixed-income alternative.
Borrowers make monthly payments of both principal and interest. Unlike most fixed income securities, you aren't waiting until maturity to see some of your principal come back.
29. Let Trim App Trim Your Bills By 30%
Potential of income: It will help you enhance your saving and spending, and automatically cancel unwanted subscriptions.
Trim is simply an app that will help you enhance your savings and limit your spendings. It will look into the most places that you're overspending. This app could just be a great reminder of subscriptions and bills you've forgotten about as well.
The cool part is that this app can save you hundreds of dollars a year with no effort at your part. No one likes high bills. Trim goes after those high bills and actually reaches out to the companies on your behalf to negotiate a lower payment.
A penny saved is a penny earned! Let Trim be your little money-management friend throughout the year.
30. Invest In Real Estate Like A Millionaire But With $500
In the words of Fundrise:
You can invest your money, according to your goals, in a portfolio filled with dozens of real estate projects — each one carefully handpicked and proactively developed with the goal of growing your net worth.
Historically, real estate has proven to be one of the best-performing investment classes. Fundrise has a history of making it easier for ordinary investors to put money to work, see below what The New York Times & Forbes are talking about it:
31. Seamlessly Invest With Acorns
Acorns is your guide to financial wellness. They'll help you invest, save and spend smarter starting at $1 per month.
The way it works is awesome. Let's say you buy a cup of latte for $4.5, Acorns will move $.50 cents into your investing account. Over time, it's accumulated and contributions can add up.
They are offering a free bonus upon registering your account with them.
32. Leverage Money-Making Apps
This smartphone era that we live in has made our phones a permanent fixture in our hands or pockets.
Whenever we have idle time, we check it for messages, emails, social media or we get stuck into a pointless game with endless levels.
Don't you spend a lot of time on your phone? I know you do. Seems like I'm not the only one!
What if I told you that instead of wasting all those hours on your phone, you can be making extra money to cover a bill, buy stuff or get a vacation with your family?
Making money has never been easier nowadays. You can turn your phone into a money machine instead of just stalking on friends or your ex-girlfriend/boyfriend.
Do not expect to become rich and replace your job-income, you will just be able to make an extra few dollars aside.
For your better experience, I thought that it would be better to break down all those apps into four main categories:
1. Cashback apps.
2. Side hustle apps.
3. Best apps for selling stuff.
4. Survey and micro-task apps.
For the sake of the time, we don't want to make this post long and boring. We've come up with an article that covers 25 money-making apps that you could be making money from your smartphone instead of stalking on friends.
33. Make $100 Fast With Listverse, Easy Peasy
Potential of income: $100 per qualified article + $1000 in addition for the highest article's pageviews.
Do you want to earn money online? Listverse was built on the efforts of readers just like you. Readers who didn't have any experience as writers but decided to put a list together and send it in.
So here is the deal: They will pay you $100 for your efforts. You don't need to be an expert—you just need to have English equal to that of a native speaker, a sense of humor, and a love for things unusual or interesting.
It works like this: You write your list (10 items per list minimum), you send it in, they reply and say "Great, we will publish it" and send you $100 by PayPal, or they reply and say "Sorry, it isn't the sort of thing our readers will love, give it another shot."
Just remember, your list should be at least one or two paragraphs per entry.
Additionally, each of the remaining months this year, the list with the highest number of pageviews will receive $1,000 in addition to the $100 list payment.
Be sure to let your friends know so you can get your page views up!
Either way, you win—your list will be read and reviewed by them, and if it's amazing it will appear on the front page of Listverse to be read by millions of people a month!
Note: They can not accept lists from writers who do not have a PayPal account; this is non-negotiable. If PayPal doesn't support your country, please don't request alternative methods of payment. You can check my other article on how to set up a PayPal account in unsupported countries.
34. Create Designs & Build Branding For Small Businesses
Every business starts with a story and each one needs a logo design to represent it.
This is a very cool opportunity for you to dive in if you have the required graphic designing skills.
I don't want to make this long. We've dug the internet to find you the best resources where you can list your designing services and directly deal with hungry buyers:
35. Start A Dropshipping Business
Potential of income: Starting a dropshipping business has the potential to make you an 8-figure entrepreneur and beyond.
What is dropshipping, and what is a dropshipper?
Dropshipping is basically a business partnership, but there are no contracts between parties. In this business, the seller doesn't need to meet up with the supplier, you just look for a supplier for a product.
Dropshipping is a great business model for entrepreneurs because it doesn't demand as much as the traditional retail model. You don't have to open a brick-and-mortar store, pay overhead, and stock products.
Instead, you open an online storefront, find suppliers, list their products, set your profit margins, and optimize your store to make it look inviting.
'Dropshipper' is not a specific role. Dropshipping is simply the action of shipping products for someone else. Manufacturers, suppliers, and merchants can all technically be dropshippers.
For the store, this is a mostly hands-off process. The merchant doesn't have to order inventory or fulfill the orders in any way.
Instead, the third-party supplier (Salehoo) takes care of the product itself, and this is the process simplified for beginners:
You the seller will set up an online storefront.
You then select a product niche to dropship and sell.
The seller (you) will find a reliable supplier to ship products from his warehouse directly to customers.
The seller places the images of the chosen products on his store, showing the exact features through the product's description.
Someone will find an item they like while surfing your store and place an order.
You the seller will receive the order, containing their information (address, name, phone number, etc…)
You forward the order to the supplier, with a pay cut for the item.
The supplier will handle packaging, shipping, and delivering the item directly to the buyer.
How did dropshipping start?
The dropshipping concept is not new at all, it has been around even before the internet.
Dropshipping has been around since the 1950s and it was called Mail Order at that time. People used to constantly receive product catalogs in their mailboxes at home.
The person behind printing those catalogs was just responsible for capturing orders to the supplier, he did not manufacture the products listed there. They were manufactured and distributed by someone else.
What does make Dropshipping so popular?
There are many benefits of this business model that make it so popular:
It's an easy business to manage
No inventory needed
Small capital needed
No physical store, no real state needed
Logistics hands off
It's a huge market
Endless options and products to choose from
Suppliers are willing
It's a learnable business and easy to setup
And most importantly, people are not shopping the way they used to.
Is dropshipping a legal business?
Yes, it is a legal business. There are no laws or policies by any government organization that make the business unlawful.
Dropshipping is a business partnership but without contracts between parties. In this business, the seller doesn't need to meet up with the supplier, you just look for a supplier for a product. You just need to enroll with eCommerce platforms that encourage drop shippers.
Some examples of that kind of eCommerce platform is Aliexpress eBay and Amazon. For sure, different platforms have different rules for dropshipping.
Most countries have legalized dropshipping. In the USA for example, there are some legal requirements to start a dropshipping business, which indicates the seriousness of this business model:
1. You need to comply with the relevant tax laws, especially if you are dropshipping from outside the US.
2. Have a USA reseller permit.
The same goes for the UK. Every dropshipping business must do a VAT registration before start selling to customers.
Many countries have taken action and legalized this business, you need to learn more and familiarize yourself with those policies, to cut down the road on any troubles in the future.
Why you should start a dropshipping business?
With all that the digital world is offering today, why do you still need to build a store offline?
Thousands of retailers shut down in 2019. According to Business Insider, statistics show that numbers are rising year after year.
In this smartphone era, we have endless opportunities at our fingertips, because traditional retail is dying.
This is even getting worse day by day and Netflix can be a great example, they make billions a year as a streaming platform, which caused the end of the journey for a lot of video stores.
Starting a dropshipping business is incredibly simple. Thanks to platforms like Shopify, you only need a couple of days to set up a store then you can start selling to customers all over the world.
Shopify is the biggest eCommerce platform in the world, so when it comes to dropshipping, it's the leader in this industry.
While traditional retail purchases are on a rapid decline, and online sales are increasing, there should be a presence for you online if you are willing to make money and change your lifestyle.
It's crucial to get the advantage of what Shopify is providing nowadays, they are making e-commerce and selling online a lot easier.
If you are starting out, you need no more than the basic package, and you can upgrade upon your will, as your business grows.
Where to learn dropshipping?
Do not wait till you learn everything, get inside of the thing, and learn as you go along.
I suggest you sign up for free and test its waters, surf the admin panel and see whether this is for you or not.
Luckily, you don't need to provide any credit card information in the free-trial period, but in order to experience selling online, you need to pick up a plan.
Summing up, with something around $30, you would be able to reach the stars since the whole world is your marketplace. Shopify has everything to start selling online, anywhere, here's how you can start a Shopify store with 7 simple steps.
Because you, our readers are precious to us, we've come up with this amazing course, that can teach how to launch your own Shopify store without paying big bucks to some guru! Do not forget to grab your seat, It's FOR FREE!
>> Grab your seat in the free 8-video Shopify dropshipping course.
36. Start A Successful Blog
Potential of income: Starting a blog has the potential to make you an 8-figure entrepreneur and beyond.
While others use blogging as a side hustle, there are those who have made it their main business.
Blogging is a low-cost way with no risks involved in opening doors of opportunity that were not previously there before.
Why do people blog?
People have diverse reasons for starting or wanting to start a blog. Some do it out of passion, while others are informative- they want to inform and inspire others.
For others, they saw people making money from blogging and they simply want to do the same.
The reason as to why you want to start blogging is not of much essence.
If you have and utilize the right strategies, your blog has the potential to distribute your ideas to the world, connect you with millions of individuals, and make you money. Tons of money if done right!
How blogging earns you money
In fact, when it comes to making money from blogging, opportunities are endless:
Affiliate marketing
Display ads
Consulting
Selling courses, trainings, or ebooks
Allowing businesses to buy sponsored posts on your website
Offering services
Coaching
Paid membership forum
And the list goes on and on…
But before starting to rank in cash as a blogger, the first thing to do is start your blog.
This step can be a challenging hurdle for most people and mostly non-tech individuals, that's why we've created a step-by-step guide for how to set up a blog from scratch.
Related: Are you ready to start creating something awesome? Here's a step-by-step tutorial on how to start your WordPress blog with Hostgator.
37. Put Your Feet Into Affiliate Marketing
Affiliate marketing is a real opportunity. And I believe it is about to go mainstream. As advertising costs continue to increase, I believe more businesses will rely on affiliate marketing as a way to control their marketing budgets.
One of my favorite quotes is by Bo Bennet:
Potential of income: Affiliate marketing has the potential to make you an 8-figure entrepreneur and beyond.
Because it's true. The very nature of affiliate marketing allows ordinary people like me to partner with huge companies and leverage their systems.
For this reason, an affiliate marketing business is easy to start, yet has the potential to scale well into the 7-figure range.
Affiliate marketing is a great business model, but the trouble is most people do not know how it exactly works.
If you are ready to hit the ground running, yet aren't sure which direction to step, we've written you a complete article that outlines the different resources for learning affiliate marketing for free.
If you'd like to learn more about affiliate marketing and how to become a successful affiliate marketer, here's a step-by-step road map that makes sense even to complete beginners.
38. Enter The Real Estate Business
Potential of income: This program can truly help you find the person you know that you're capable of being, which is way more important than the idea of money itself! It will help you create or increase your cash flow.
Mr. Kiyosaki (Best Seller Author, Rich Dad Poor Dad) teaches you how to get out of the rat race faster.
He offers the complete Real Estate Blueprint, to help you build your wealth and increase your cash flow today.
"Take a look at where you are right now and then consider where you want to be. Rich Dad will help you get there. By going through this process, you will come away with a real, workable plan — customized to your strengths and passions."

— Robert Kiyosaki
Robert Will Teach You How to Create Cash Flow! Here's What You'll Learn:
How the rich build massive wealth.
Why you don't need money to acquire assets.
The hidden dangers of mutual funds, 401Ks and saving accounts.
How you can learn to think like the rich.
How it's possible to minimize your liabilities AND acquire assets.
____, _____, and _____ are the wrong things to do.
3 unique things about real estate investing.
39. Print On Demand
Potential of income: Print on demand has the potential to turn you into a 7-8 figure entrepreneur and beyond.
In the words of Shopify:
Print on demand is a process where you work with a supplier to customize white-label products (like baseball hats or tote bags) with your own designs to sell them on a per-order basis under your own brand.
That means you don't pay for the product until after you've actually sold it, so there's no need to buy in bulk or hold any inventory yourself.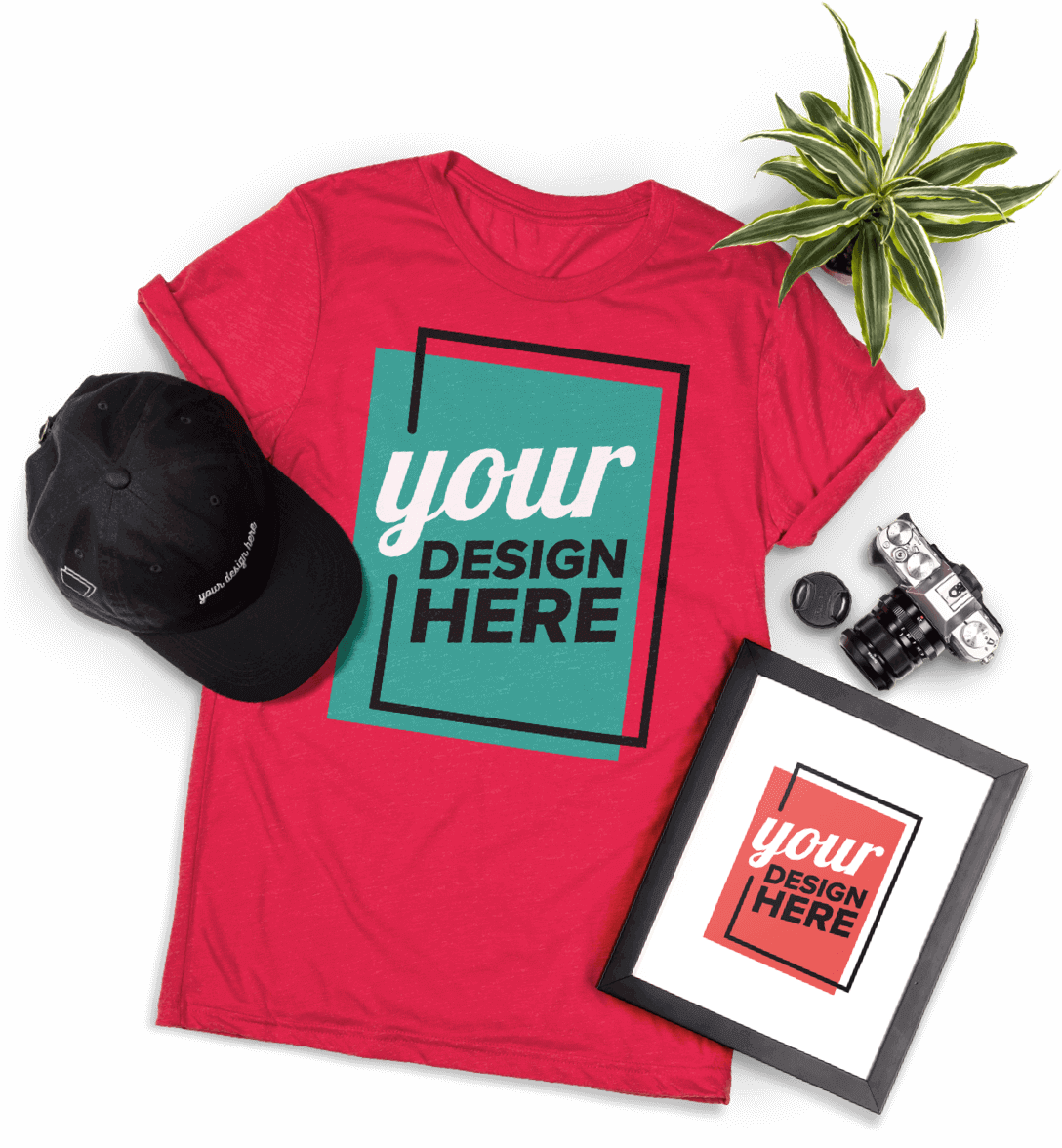 The supplier already has the stock products, you simply upload your design and set your profit margins. The supplier will handle fulfillment and shipping.
1. You choose your product category
2. You pick your product among different options
The process is seamless, there are many tools that you can integrate with Shopify. The resource used in the images above is called Printful, and there's another helpful one called Printify.
Both of them are powerful, they offer a wide range of products, you got to try each and see what works best for you.
40. Flip Domains & Websites
Potential of income: Opportunities are endless and the sky is the limit!
Flipping Domains is the process of buying a domain, and reselling it at a higher price to make some profit. It's similar to the process of flipping houses but in the digital world.
It all starts with a domain name. First, you find an available domain name and register it, then you find a buyer and sell it. It seems to be a simple process, and it actually is!
"There are 342 million registered domain names as of the third quarter of 2018. Domain name registrations have grown by 3.5 percent year over year."
Flippa is the #1 platform to buy and sell online businesses. Over 200,000 buyers are waiting to buy your website, online business, app, or domain. Alternatively, you can also try SquadHelp, a huge marketplace for buying and selling domain names.
41. Become A Facebook Ads Expert
Potential of income: You can easily charge between $1500-$2000 a month, as this is the industry's standard charges per client/month!
In this smartphone era, we barely find someone who doesn't use Facebook. Facebook is a huge platform with a massive audience that exceeds 2.2 billion daily users.
That audience is even bigger than the population of China, the largest city in the world.
Behind the nice-looking ads that you may come across on Facebook, there's someone who is responsible for creating and designing.
Individuals who are responsible for running ads, are people just like you. They surely haven't learned this at school, since it's a skill that you can learn with a lot of trial and error.
The best scenario is that you find a mentor to give you the ultimate guide on how to go through the process. Luckily, you can find one on platforms like Udemy, Coursera, and Skillshare.
Benefits Of This Business Opportunity
This is a very cool and flexible business that you can get involved in. You help someone to acquire new customers, you interact with people all around the world since the whole world is your marketplace and last but not least, you make good money.
The professional name of this role could be "Freelance Digital Marketing", and you can't even imagine how flexible it can get.
You can work from anywhere, anytime you want. Laying down in your pajamas, drinking your favorite drink from the comfort of your bed, literally there are no limitations.
How Much Money Can You Make As Facebook Ads Specialist?
Like any other business, it depends on the quality of your work, but in order just to show you the potential of this work, you can easily charge between $1500-$2000 a month, as this is the industry's standard charges per client/month!
It takes time to reach the elite level in which you handle multiple clients, so in other words, the $1500-$2000 could be doubled.
Bonus: Do you want to learn how to find potential clients that you can charge them $1000 for your service? Check out my other article here.
How To Become A Facebook Marketer?
You can simply participate in online training and workshops that can get you familiar with how the social media algorithms exactly work. Platforms like Udemy, Coursera, and Skillshare will come in handy.
Did you even know that you can resell other people's services online? Yes, it's a legit business model that's called drop servicing, which is similar to dropshipping but instead of selling physical goods, you will be reselling digital services.
42. Grab Your Seat In The Lurn Summit 2.0
What does it mean to you to learn from someone who has generated $150M+ in revenue from online publishing sales?
And from the best-selling author of many books, best known for "Rich Dad Poor Dad" Robert Kiyosaki? Legendary entrepreneurs show you how to start, launch and grow a digital business.
This is a very exclusive opportunity to dive into, it's a 16 hours virtual summit, you do not need to leave your home. Yeah, the internet has made it easier for us.
I literally see no reason not to grab your seat right away and get as much info as possible from these big guys. Make sure to not miss even a moment of their talk.
43. Make Money Selling 3D Motion Graphic Videos
Potential of income: A minimum of $1000/month! With companies like Standout Clips, you can resell 3D video ads to businesses around you with no hassle or any special video editing skills.
Your social media is often the first image customers see of your brand. They'll note whether your engagement is high enough to build trustworthiness, they'll assess how on-trend your posts are, and most of all — potential customers can be converted into lifelong customers by the impactfulness of your social media marketing.
What you can do is help busy business owners create meaningful content for their social media and introduce them to the idea of replacing static images and text posts with 3D video advertising.
Luckily, Standout Clips has a massive collection of video ad templates almost in all niches, categories, and industries! With over 1,000 animations to choose from, you're sure to find the perfect one for your client's company.
The main objective of the animations is to capture attention, so If you can get people looking at your clients' videos – you've achieved your goal and guaranteed some extra money!
44. Let ClickFunnels Buy Your Dream Car For You
If you've been involved in affiliate marketing for a while, you should have probably heard of Clickfunnels. It's basically the leading sales funnel builder that helps businesses market, sell, and deliver their products online through professional sales funnels that require zero development and technical experience.
In fact, Clickfunnels has one of the most powerful value ladder systems and highest-paying affiliate programs out there. Although you don't need to be a Clickfunnels user to promote the software as an affiliate, recommending something that you're already familiar with will build more trust and potentially make you more commissions.
Sign up for Clickfunnels and request to become an affiliate so you can start promoting their useful services. Here's exactly how to make money as a Clickfunnels affiliate.
As soon as you have 100 active Clickfunnels members, you qualify for your DREAM CAR! You can then go lease this car, and then send them proof that you got it.
45. Work More (Overtime)
Working more is not the optimal choice for getting extra money, but since it's paid time and a half, overtime will pay for any side hustle you want to build.
Let's assume you are considering starting a blog, your overtime pay will cover the hosting, domain, and logo design.
46. Ask Your Boss For A Raise
You have to give your boss/manager a reason to give you a raise. For example, improving your skill, reading and continuously enrolling in courses can help expand your knowledge and expertise in a specific field.
Read books and stay up to date with the trends.
Take online courses. Udemy is a great resource.
Thank you for taking it that far, and hope that you've found value in this post. Now it's your turn to tell me, what's the best method that piqued your interest.
Want to achieve similar results online within the next few years? Claim your free training now!
Sharing is caring! Share your thoughts in the comment box, and don't forget to share the knowledge with your friends.
Hand-Picked Articles for You
Cheers,
Odeh Ahwal