We in EcomDimes are on a simple mission; help our readers earn extra money and improve their financial lives. Some of the links in this post may be from our partners. Here's how we make money.
Many think that making money online is a myth. However, this smartphone era that we're living in has put endless opportunities right under our fingerprints.
There are some easy and hard ways to earn money online. Here in EcomDimes, as a part of our responsibility towards our readers, we have wracked our brains and scoured the internet to find you the best ways to legitimately make money online.
If you find this post useful and inspiring, Save THIS PIN to your Make Money Online Board on Pinterest 🙂
Instead of just wasting your time on Social media, stalking on others and going through worthless idiot quizzes, you can be earning money in many different ways online.
Do you know that 97% of people in the world work for the 3% of people who didn't give up on their dreams? You can choose to either be apart of the 97% or 3%.
So, as long as you have an internet connection, these methods that I'm going to list down below can be a good exchange for your spare time and can earn you good amounts of money.
Best Ways To Make Money Online
1. Complete Online Surveys
A survey is a method of gathering information from individuals. It has a variety of purposes and can be conducted in many ways.
It may be conducted to gather information through a printed questionnaire, over the telephone, by mail, in person, by diskette, or on the web.
This information is collected through the use of standardized procedures so that every participant is asked the same questions in the same way.
Companies rely on this method to gain more information about their products and customers, by gathering this information they try to eliminate the customer's bad experience.
Taking online surveys can't turn you into a millionaire, but luckily, it can help you with some money on the side. The potential that I'm talking about here is something between $50-$500. It all depends on the time and effort you put in.
Based on my experience, these survey companies provide the best opportunities:
Swagbucks | Survey Junkie | Survey Club | American Consumer Opinion ACO | Life Points | My Points | Caddle Surveys | Vindale Research
If you'd like in-depth information about the survey sites before getting started, you can read more about them in our other article. (Open in a new tab)
2. Participate In Market Research
Similar to surveys, market research companies like to gather data on consumer trends and spending habits so brands can learn how to market their products and services.
These companies are always on the lookout for new participants. Again these methods won't make you rich, but you'd be able to make some extra money aside to pay for a bill or cover a trip with the family.
You may be asked to open a particular site URL, and go to a specific page, and speak out your thoughts on a recorded screen so that they can learn more about your experience as a customer.
Was it easy to find your desired page? Are the buttons misleading? Are the layout and the page design comfortable for you? These questions help them enhance the site and improve it the way that real humans feel comfortable with.
Some great companies that offer the best opportunities:
✔️ UserTesting
✔️ Testing Time
✔️ Try My UI
✔️ Play Book UX
✔️ Userlytics
For the best opportunities, I recommend registering in all of them to get the maximum tests and payouts!
3. Get Paid To Surf The Web
InboxDollars is a market research company, and they pay you to use their search engine instead of using Google, Bing or other search engines.
You won't become rich by doing this, but this can put in your pocket some extra money.
You may think that this is not even true, but the fact is that it's totally possible to make a few dollars with InboxDollars.
By using their search engine as your primary search engine, you help them learn more about your search habits, and information link this can be sold to companies trying to better understand consumers.
There are actually different ways to make money with InboxDollars:
✔️ watching Videos.
✔️ Take paid online surveys.
✔️ Get rewarded for playing games.
✔️ Cashback for online shopping.
✔️ Get paid to read emails.
✔️ Coupon cash rewards.
How does InboxDollars exactly work?
☝️ You sign up for free and get your $5 welcoming bonus!
For every 29 qualified searches you complete, you get $0.15
Please note that if you enter searches 4 or more days in a week, you get $0.05 (Gold members get $0.10)
So this can be a good method if you are looking for a low-effort way to make extra money completely for free. It's worth checking out!
4. Leverage Money-Making Apps
This smartphone era that we live in has made our phones a permanent fixture in our hands or pockets.
Whenever we have idle time, we check it for messages, emails, social media or we sucked into a pointless game with endless levels.
Don't you spend a lot of time on your phone? I know you do.
Seems like I'm not the only one!
What if I told you that instead of wasting all those hours on your phone, you can be making extra money to cover a bill, buy stuff or get a vacation with your family?
Making money has never been easier nowadays. You can turn your phone into a money machine instead of just stalking on friends or your ex-girlfriend/boyfriend.
Do not expect to become rich and replace your job-income, you will just be able to make an extra few dollars aside.
For your better experience, I thought that it would be better to break down all those apps into four main categories:
1. Cashback apps.
2. Side hustle apps.
3. Best apps for selling stuff.
4. Survey and micro-task apps.
For the sake of the time, we don't want to make this post long and boring. We've come up with an article that covers 25 money-making apps that you could be making money from your smartphone instead of stalking on friends.
Note: You're going to test and see which apps work for your location. Some apps won't download on your phone, so we are just giving you all resources and results will vary upon your efforts and time.
5. Make Money By Watching Videos
With Swagbucks, not only you can make money by completing surveys, but you can earn some money by watching videos.
Well, I know that this is too good to be true, but it's true!
Swagbucks is a very legit site and they have paid their members over $390 million so far!
So far you know that you can make money from Swagbucks by watching videos and completing surveys.
Not just this! With Swagbucks, you can also make money by:
☑️ Shopping online.
☑️ Discover new offers.
☑️ Search the web.
☑️ Play games.
Similar to InboxDollars, there are multiple ways to make money online with Swagbucks. Both of them are legit and been there for years, and most importantly, THEY PAY!
Claim your bonus with Swagbucks and start earning right away! (Open in a new tab).
⭐ I definitely suggest signing up for both Swagbucks and InboxDollars for maximum benefits and returns.
6. Sell Your Unused Stuff
✔️ OfferUp
OfferUp is one of the best apps I've tried so far in terms of selling apps. It's one of the most convenient, efficient and flexible apps you will ever use.
The app allows you to list your items for sale but it also makes the selling experience all the much better by providing buyers with the ability to create profiles hence allowing you the seller to analyze and decide whom your product is best fitted.
OfferUp also features some cool features such as the capability to buy and sell goods nationwide due to the integration of the PayPal payment service allowing you to get paid and ship the products without necessarily meeting up with the customer.
✔️ BookScouter
Do you have a bunch of books you've already read taking up space in your living room? Are you a student and you've just finished a year of your studies and don't need the books you were using anymore?
Well, I have some excellent news on how you can get value for such books without the exploitation that comes with selling books to local buy-back stores which normally operate as a monopoly.
With BookScouter you get to compare book prices across 44 vendors so you can be well informed and you have the option to choose the best price.
Bonus: Best 3 network marketing books every marketer should read (Learn more)
The service has zero fees and includes shipping for books you successfully sell.
So why would you want to sell anywhere else? Go ahead and try out BookScouter and you are bound to get an amazing price for your books.
✔️ Decluttr
If you have a bunch of old electronics such as game consoles, phones, Blu-ray players or DVDs and are looking for a way to get rid of them then this is the app that will do it for you.
This app is one of the most efficient and effective ways to make money off of such stuff that you no longer use or need.
The best thing about it is that you don't have to go through the hassle of creating listings and incurring additional charges to list the items as is on platforms such as eBay.
Declutter offers you the ability to scan the barcode of the item and you are immediately notified as to the amount you can get for the product.
The service also supplies you with a prepaid box once you are ready to ship the product.
I don't think it gets easier than this. Quit hoarding and start making an extra buck on those unused items in your garage or storage facility.
✔️ Letgo
Letgo is another amazing platform to use when trying to sell items you no longer need. The best thing about this service is that it is completely free and you get to keep every dime that your item's worth.
The service is especially popular among people who prefer to sell their goods in person rather than selling to strangers over the internet.
The service allows you to communicate with customers and negotiate so you can get the best price for your wares.
If you need to make a little bit of cash as soon as possible then this is the service for you. Go ahead and try it and I'm sure you'll have your items selling in no time.
7. Lose Weight And Earn Money
Have you ever known that you would be paid for losing weight? Yes, that's true!
Healthy Wage has become the new craze in the health and fitness industry.
The way it works is very simple, you set a weight-loss goal, place a bet, achieve it and win money!
Those are actually people like you and me, and there are thousands of other people who are getting paid for losing weight.
After you sign up an account on, there's something called Healthy Wage Calculator, this is where your prize is determined.
Using that calculator, you decide how many pounds to lose (minimum 10% of your starting weight), how much do want to bet per month ($5-$995 per month) and how long do you need to achieve your goal (6-18 months).
Keep adjusting until you are satisfied with the prize.
Finally, verifying your weight can be from the comfort of your home, by uploading a video to HealthyWage, and when you achieve the desired goal and win the bet, they will pay you via PayPal or a paper check.
If you don't reach your goal weight, your monthly contributions will be used to support HealthyWage and pay future winners.
Why let fat cells kill you? Burn them and exchange them for extra money! Sign up for an account on HealthyWage today, and place your first bet.
Feel free to refer to their "Frequently Asked Questions" Page to learn more about the company and see what people are saying about it!
8. Become A Transcriptionist
Transcribing is among the great ways of making money from home based on its pay and flexibility. Basically, the work of a transcriptionist is listening to audio files and recording (typing) what they hear.
Being a transcriptionist is one of the most straightforward ways of making money from the comfort of one's home.
However, to be started a transcriptionist can be difficult. The challenge owes to the fact that there is a very high competition in the industry and also the rising demand for general transcriptionists each day.
Whats Is Transcription And Who Is A Transcriptionist?
Transcribing, or transcription is the process by which a person converts either live audio or a recording into document or text format. A transcriptionist, on the other hand, is the person converting the audio file into text format.
Is Being A Transcriber Easy?
The job sounds very easy. However, just like other jobs, what is easy for one individual will not be as easy for another person.
For instance, at times, the files you listen to might be of poor quality, and it will make it hard to understand what is being said. At other times, you could find yourself trying to interpret a dialogue that is unclear, speak with a thick accent or poor English or both.
How Much Does Transcription Pay?
The payment for transcription varies, with general transcription paying better than most of the work at home jobs. You can make up to $ 25 per hour or more, and the ones specializing in legal can earn even higher wages per hour.
Generally, the amount of money you will make as a transcriptionist per hour will depend on the company you are working for, the work available, and your skill and speed level.
How To Get Started?
As a newbie in the field of transcription, it would also be very helpful to take online courses. There are numerous online courses on search engines that will be helpful in understanding more about transcribing.
Like anything in life, in order to master it, you need to learn it first, and here's where the Transcribe Anywhere company comes in.
We have searched the internet for the best transcription resources and as a result of our research, we've found that Transcribe Anywhere is the best company that provides all-inclusive education and lifetime support, to help you build a career in transcription!
Related: 21 Best Companies Providing Best Transcription Opportunities (Learn more)
These courses will take you through the journey from being a newbie transcriptionist to a confident transcriber possessing the skills that are needed by transcription companies.
Want to learn more but can't commit to a paid course? Transcribe Anywhere also offers free mini-courses in general transcription and legal transcription to see if either field is right for you.
⭐ If you still need more clarification about how to become a Transcriptionist and build a solid career in it, feel free to refer to my other article (Open in a new tab)
⭐⭐ If you are aware of what transcription is and need no more convincing, it's time to learn how to build a successful career as a Transcriptionist, with lifetime support! (Open in a new tab)
9. Become A Virtual Assistant
A virtual assistant (VA) is generally self-employed and provides professional administrative, technical, or creative assistance to clients remotely from a home office.
Every business, at some level, needs a virtual assistant. Someone to deal with data, customers, orders, etc…
It's simple, if you are good at something (at e-commerce for example), you can offer your help for a small business owner, to help him fulfill orders, add new products to his store, whatsoever.
Some stats you didn't know:
✔️ There has been a 95% increase in demand for VAs in the last three years?
✔️ The average North American virtual assistant earns $35 to $50 per hour, (with some going as low as $20 per hour and others as high as $100 per hour).
✔️ There are over 150 services you can offer as a Virtual Assistant and actually get paid well for!
As the digital world expands, more opportunities arise and the role of the virtual assistant is becoming a must.
It's a great way to exchange your skill and time for money, and it always opens the door to bigger and better opportunities.
Gina Horkey (the owner of Horkeyhandbook.com) says:
In early 2014, I (Gina Horkey) didn't even know that working online as a virtual assistant was a thing. Suffice it to say, my entire world opened up when I found out!

I didn't understand that people just like you and I were able to build a sustainable business helping other small business owners from afar and get paid hundreds or thousands of dollars each month in the process.

You mean I could work from anywhere in the world (in my yoga pants) if I wanted? Without having to join an MLM, sell my soul, or go back to school to get another degree?

Heck yeah, sign me up!

You see, I was desperate for a career change and to find some type of work that I was passionate about. But as the breadwinner of our young family of four, I was also a bit leery. Could this new-fangled online business schtick really work for me?

Could it really replace my cushy and dependable salary in personal finance?

The only way I could find out was to give it a shot.

So I did.

– I started my business in May of 2014, secured my first freelance client (and paycheck) within a month, and hustled to keep building it from there.

– Within 6 months I was earning $4,000 per month on the side of my full-time job – with a baby and toddler in tow.

– And within 8 months of looking into this online business thing, I had quit my job and left the 9-5 behind!

Was it scary? Heck Yes!

But that's why I started my business as a side hustle first to validate the concept. And that's what I'd recommend that you do as well.

Or maybe you're just looking to pull in a little extra income into your household?

That's cool, this course can help you build a nice little side hustle too!

Gina Horkey
So, what if in the next 30 DAYS you could start a successful virtual assistant business from scratch? Using the skills you already have (or by learning a few new ones)!
Gina will walk you step-by-step through the entire process. As a result, you'll set a strong business foundation, select your niche(s) and even find and pitch prospective clients. Throw in a little bit of determination and you'll be up and running before you know it!
10. Become A Freelance Proofreader
Online proofreaders work at helping people who own websites to identify mistakes in the content before it gets posted on the web pages.
The number of websites keeps increasing every day, and this offers endless opportunities for freelance proofreaders to be paid to correct punctuation, spelling, and grammatical errors.
Becoming a proofreader can be a lucrative business opportunity from home.
Does the incorrect use of there, their, and they're drive you crazy? Put your eagle eyes to good use by earning money as a proofreader.
Caitlin Pyle of Proofread Anywhere made $43,000 in her first year as a proofreader, in her spare time, while studying abroad. Once she realized the demand for such a skill, she has created an online course to help others start their own proofreading business.
Caithlin also has free workshops almost every day, don't forget to save your spot if you are willing to learn more about how to become a successful proofreader.
11. Become A Freelance Writer
Imagine being your boss, possessing the nearly unlimited potential of income, and having the ability to work from home.
Instead of working in a cubicle the whole day, you depend on your creative talents and your rigid ethics of work to build the life that you have always dreamt of.
Freelance writing is a great way to earn extra money and even make a living out of it. However, there is a lot of wrong beliefs spread out there; for instance, you need to go through formal training on online writing before you can be a freelance writer.
The truth of the matter is that you do not need to have a degree or experience to start freelance writing.
If you are a beginner, you are going to see different sorts of freelance writing examples, which include:
SEO writing
Copywriting
Technical writing
B2B writing
Here at EcomDimes blog, content writing is our fuel to keep going and succeed, and SEO writing is the key to position ourselves in the market and attracts new readers.
A good starting point would be starting your own blog, in the niche that you like, and learn as you go along.
Luckily, you can have your website up and running in a few minutes with HostGator! Exclusively for EcomDimes readers, start your blog in as low as $2.75, equivalent to a cup of latte from Starbucks!
It's natural to make some mistakes. In the end, this is something for you, and when you become a digital freelance writer for a small business or company, you'll unconsciously avoid those mistakes, because you have experience in this now!
Always remember, a mistake is a lesson learned. That's why starting a blog is crucial when building a freelance writing career.
The thing that you didn't know that you actually can promote yourself and your skills through your blog.
As you run a blog, you need to keep providing content, and if your content is good enough to attract new readers, people who are considering creating their own site may ask for your help in writing!
Selling your services on your blog can be another income stream. You can handle multiple clients, or you may even get hired by a company.
12. Teach English Online
On the words of Vipkid:
VIPKid provides an international learning experience to children between the ages of 4-12. The company offers fully immersive one-on-one English language instruction provided online by highly qualified teachers. The curriculum is based on the U.S. Common Core State Standards and uses a flipped-classroom approach to foster creativity and critical thinking skills.
✔️ Do you have a reliable internet connection?
✔️ Do you have strong English skills?
✔️ Do you have an hour and a half daily?
If the answer is yes for the previous questions, then you'll make an easy $500 a month!
This company has been featured as the best flexible and legitimate online opportunity, and they pay teachers something between $14-$22/hour.
13. Become A Web Designer
People are paying thousands of dollars to experts for building a website for their business.
Do you have a proficiency in HTML, CSS, JavaScript?
If you have a knack for computers and an eye for design, you can easily make $1,000 or more each month by building websites for small businesses.
Creative Market is the perfect marketplace to find the perfect creative asset to bring your client's project to life.
Search fonts, templates, graphics, themes and more, all in one place! (Open Creative market in a new tab)
Another great resource that should be mentioned when talking about website designing is Theme Forest.
On ThemeForest, you have access to 47,823 WordPress themes and website templates starting from $2.
WordPress themes, web templates and more. Brought to you by the largest global community of creatives. (Open ThemeForest in a new tab)
15. Become A Facebook Ads Expert
In this smartphone era, we barely find someone who doesn't use Facebook. Facebook is a huge platform with a massive audience that exceeds 2.2 billion daily users.
That audience is even bigger than the population of China, the largest city in the world.
Behind the nice-looking ads that you may come across on Facebook, there's someone who is responsible for creating and designing.
Individuals who are responsible for running ads, are people just like you. They surely haven't learned this at school, since it's a skill that you learn with a lot of trials and errors.
The best scenario is if you find a mentor to give you the ultimate guide on how to go through the process.
Benefits Of This Business Opportunity
This is a very cool and flexible business that you can get involved in. You help someone to acquire new customers, you interact with people all around the world since the whole world is your marketplace and least but not last, you make good money.
The professional name of this role could be "Freelance Digital Marketing", and you can't even imagine how flexible it can get.
Related: What is the Facebook Pixel (Open in a new tab)
You can work anywhere, anytime you want. Laying down in your pajamas, drinking your favorite drink from the comfort of your bed, literally there are no limitations.
How Much Money Can You Make As Facebook Ads Specialist?
Like any other business, it depends on the quality of your work, but in order just to show you the potential of this work, you can easily charge between $1500-$2000 a month, as this is the industry's standard charges per client/month!
It takes time to reach the elite level in which you handle multiple clients, so in other words, the $1500-$2000 could be doubles.
Related: How to actually find clients that desperately need Facebook advertising? (Open in a new tab)
How To Become A Facebook marketer?
The Paid Traffic Training course will show you how to manage Facebook ads for business owners or even for your own businesses.
I'm not talking about an ordinary course…
Would results like these change your business? If you are able such results for your clients, I can guarantee that there would be tens of businesses like to work to work with you, and let you handle the Facebook ads for them!
In this course, you'll master the phases of building your work-from-home Facebook ads business.
If you want to learn more about the course, its creator's background (Max) and how he's made millions in revenue from Facebook ads. You can check out his story here.
Even if you are not planning to take "Facebook Specialist Role" as a primary career, you will still need the power of this course to succeed in any business.
This course is literally massive, they take Facebook Ads to the max level!
I highly recommend giving it a shot if you are serious enough about your career as a freelance digital marketer, or just want to raise any profitable online business!
16. Start A Blog
Blogging is a low-cost way with no risks involved in opening doors of opportunity that were not previously there before. Most importantly, blogging is the most scalable business out there.
EcomDimes (the site you are on right now) is a personal finance blog and how to make money online/offline, and also a business.
People have diverse reasons for starting or wanting to start a blog. Some do it out of passion, while others are informative- they want to inform and inspire others.
For others, they saw people making money from blogging and they simply want to do the same.
The reason as to why you want to start blogging is not of much essence.
If you have and utilize the right strategies, your blog has the potential to distribute your ideas to the world, connect you with millions of individuals, and make you money. Tons of money if done right!
Luckily, you can have your website up and running in a few minutes with HostGator! Exclusively for EcomDimes readers, you can start your blog in as low as $2.75, equivalent to a cup of latte from Starbucks!
In fact, when it comes to making money from blogging, opportunities are endless:
Affiliate marketing
Display ads
Consulting
Selling courses, training, or ebooks
Allowing businesses to buy sponsored posts on your website
Offering services
Coaching
Paid membership forum
And the list goes on and on, but before starting ranking in cash as a blogger, the first thing to do is starting your blog.
Free bonus: A free ste- by step affiliate marketing guide (Grab your free seat)
Get into it, and try its water, if it's for you then you can create something awesome.
The cool part is, with HostGator, you have a 45-day money-back guarantee, so if you decide that this is not for you, you will get your money back with no questions asked.
Didn't I tell that this is a risk-free business model?
If you want to learn more about starting, raising and growing a profitable blog in 2023 check out my other related article (Open in a new tab)
Related: Fantastic 20+ ways to make money from a blog! (Open in a new tab)
17. Start A Dropshipping Store
Dropshipping is a great business model for entrepreneurs because it doesn't demand as much as the traditional retail model. You don't have to open a brick-and-mortar store, pay overhead, and stock products.
Related: What is the brick-and-mortar store? Know your business opportunity cost (Open in a new tab).
Instead, you open an online storefront and buy wholesale from suppliers who already have products and warehouse space.
You don't have to store or deliver anything physical at all. You simply make sales and the rest of the process (mainly fulfillment and distribution) is handled by a supplier.
Related: How to find quality suppliers for your dropshipping business in 2023? (Open in a new tab).
For the store, this is a mostly hands-off process. The merchant doesn't have to order inventory or fulfill the orders in any way. Instead, the third party supplier (Salehoo) takes care of the product itself.
It is a popular and legal business model, and it's actually a business partnership but without contracts between parties.
In this business, the seller doesn't need to meet up with the supplier, you just look for a supplier for a product.
In Dropshipping, the world is your marketplace, you are not limited to a specific location, you can work anytime you want, from anywhere you want and reach millions of people all around the globe!
Here in EcomDimes, we have a special spot for dropshipping and Shopify particularly, we can teach you everything you need to know about this business model (Go to Dropshipping section).
In this smartphone era, we have endless opportunities at our fingertips, because traditional retail is dying.
If you've decided that blogging is not your thing but you still want to start an online business, starting an e-commerce site is another option to consider.
Starting a dropshipping business is incredibly simple. Thanks to platforms like Shopify, you only need a couple of days to set up a store then you can start selling to customers all over the world.
Shopify's packages are affordable, and I have to say if you are just starting out, you need no more than the basic package.
The cool thing is that Shopify offers a 14-days trial, where you get the chance to try that platform without being asked to provide any credit card details.
While the free trial lets you access all of Shopify's features, but you can't sell or receive orders without being a paid subscriber, so obviously, you need a paid plan.
Shopify wants you to succeed on its platform. That's why they have their own blog where eCommerce experts share their best tactics.
That's why they created Shopify Academy, free eCommerce courses where you can learn at your own pace. And that's why they have so many customer support reps who will happily answer any questions you have.
Would you like to be the next Shopify success story? Take action now, because you are closer than you think!
Would you like to learn more about how to create a Shopify store in 7 simple steps and start selling online, anywhere? You definitely need to check my other article (Open in a new tab)
Because you, our readers are our top priority, we've created a FREE step-by-step dropshipping course for you that will educate you about Shopify's dropshipping basics and fundamentals, and by the time you finish it, you would be having your online store and ready to start selling online.
Learn more about the free dropshipping guide (Open in a new tab)
18. Sell Shoutouts On Social Media
Shoutouts are basically a classic influencer marketing tactic. You pay someone to talk about your brand, and by that, they are typically promoting it to their followers or fans.
Influencers are typically paid with cash or via an exchange for a free product or access to your service.
In my dropshipping journey, I have sold too many different stuff online, one of those is this 3d printed cat t-shirt. The first method that I've used to market my products was "Instagram Shoutouts", and here is how it works:
People go and search for "Cats" Instagram accounts,
As you can see in their bio, the account owner is offering cheap shoutouts. People contact the page, and the owner will get back to them. It's a negotiation process.
Shoutouts are usually sold for 12 or 24 hours. Each page has its own terms and rules.
After the negotiation, the two parties come to an agreement, they agree on a specific date depends on the page's availability and the client pays the advertiser in advance. (Usually through PayPal).
Here's an example for a shoutout:
You can build up an Instagram account in a specific niche, and people will start to reach out to you to run ads for them. As simple as that!
You can make $10,$20,$50, or even $200 from a single shoutout, in 24 hours only! There's literally no limitation in this.
Luckily, there are many resources to help you build an Instagram account legitimately. Tailwind, InstaZood, and Gramulizer are three powerful tools to grow and Instagram from scratch. These are basically Intelligent Instagram Automation Bot.
After you have a couple of thousands of followers and your engagement rate is satisfying, people will choose to buy you to run ads on your page.
This can be done in two ways:
1. People will directly refer to you after finding your page in the search box.
2. Listing your Instagram page on a Shoutout marketplace, don't worry I have a great resource for you.
ShoutCart is an influencer marketing marketplace, with over 600 million active followers and subscribers. Create your free account now and start receiving orders. (Open in a new tab)
Would you like to learn how to start selling online, anywhere? Learn more how to set up an online store with Shopify in 7 simple steps (Open in a new tab)
19. Rent Out Your Car
Have you ever thought about the downtime that your car has?!
While you're sleeping, at work, traveling or just hanging out at home, your car sits idle for up to 20 hours per day.
Why not exchange that time into extra money?! And this is particularly the reason behind GetAround Company.
First of all, let's explain how does it exactly work:
Getaround is a carsharing platform powered by the Getaround Connect® technology which provides drivers access to rent and unlock great cars shared by people nearby.
---
---
With $1M insurance coverage, you have to rest assured that your property is in good hands.
What makes GetAround great is you don't need a key to access a car, you simply access the car with your phone so no need to meet the owner in person.
There are also a variety of vehicles, you can pick the perfect car for your errands, vacation, commute, or road trip.
Getting started with GetAround is very simple, create a free account, list your car, name it set the location and availability and put a short description.
When you first join GetAround, you will get a 30-day free trial, where it's totally free. If you decide to stick with them beyond the 30 days, you'll pay a one-time fee of $99 for a Connect™ installation and a flat fee of $20 per month, and I guess it's a fair price.
GetAround provides 24/7 support if there any issues it's good to refer directly to them, they are supportive and friendly.
Tamper detection, GPS tracking, and engine lock are also added security features that come with GetAround Connect. So you don't need to deal with stolen or lost keys, as you'll be getting a digital key to access the car from your phone.
On the 15th of the following month of your rental earning, payments are paid on a monthly basis, and the company keeps 40% of the earnings to cover the insurance and all of the amazing features.
Finally, as a GetAround member, you will get access to premium parking and a $50 monthly rental credit aside from the money you make renting out your car. (Claim your 30-day GetAround free trial)
20. Earn Money As An Airbnb Host
How do you feel about renting out that extra room in your house? Do you have extra space in your apartment that you can make available for a couple of extra bucks?
Well, Airbnb is the service that beats all when it comes to offering you clients for any available space you might have and willing to rent out. The service is especially popular in tourist destinations and major cities.
If you live in a neighborhood where tourists frequent and have an extra room then you are eligible to make a nice amount out of it. All you need to do is list the available space on the platform and the clients will come knocking.
So if you additional space that you don't need then you need to get in on Airbnb right now!
So, if you have additional space that you don't need, all you need to do is get in on Airbnb right now and list it for free! (Sign up and list your space for free)
21. Peer To Peer Lending
Peer to peer lending is basically the practice of lending money to individuals or businesses through online services that match lenders with borrowers.
Lending Club has been the leader in this industry and the way it works is simple:
With a minimum of $1,000, diversify your overall investment portfolio with consumer credit exposure, and spread risk across multiple borrower loans within your LendingClub account.
LendingClub's Note platform has delivered 4-7% historical returns, low correlation to the stock market, and new consumer access to a fixed-income alternative.
Borrowers make monthly payments of both principal and interest. Unlike most fixed income securities, you aren't waiting until maturity to see some of your principal come back.
22. Print On Demand
What Shopify says:
" Print on demand is a process where you work with a supplier to customize white-label products (like baseball hats or tote bags) with your own designs to sell them on a per-order basis under your own brand."
That means you don't pay for the product until after you've actually sold it, so there's no need to buy in bulk or hold any inventory yourself.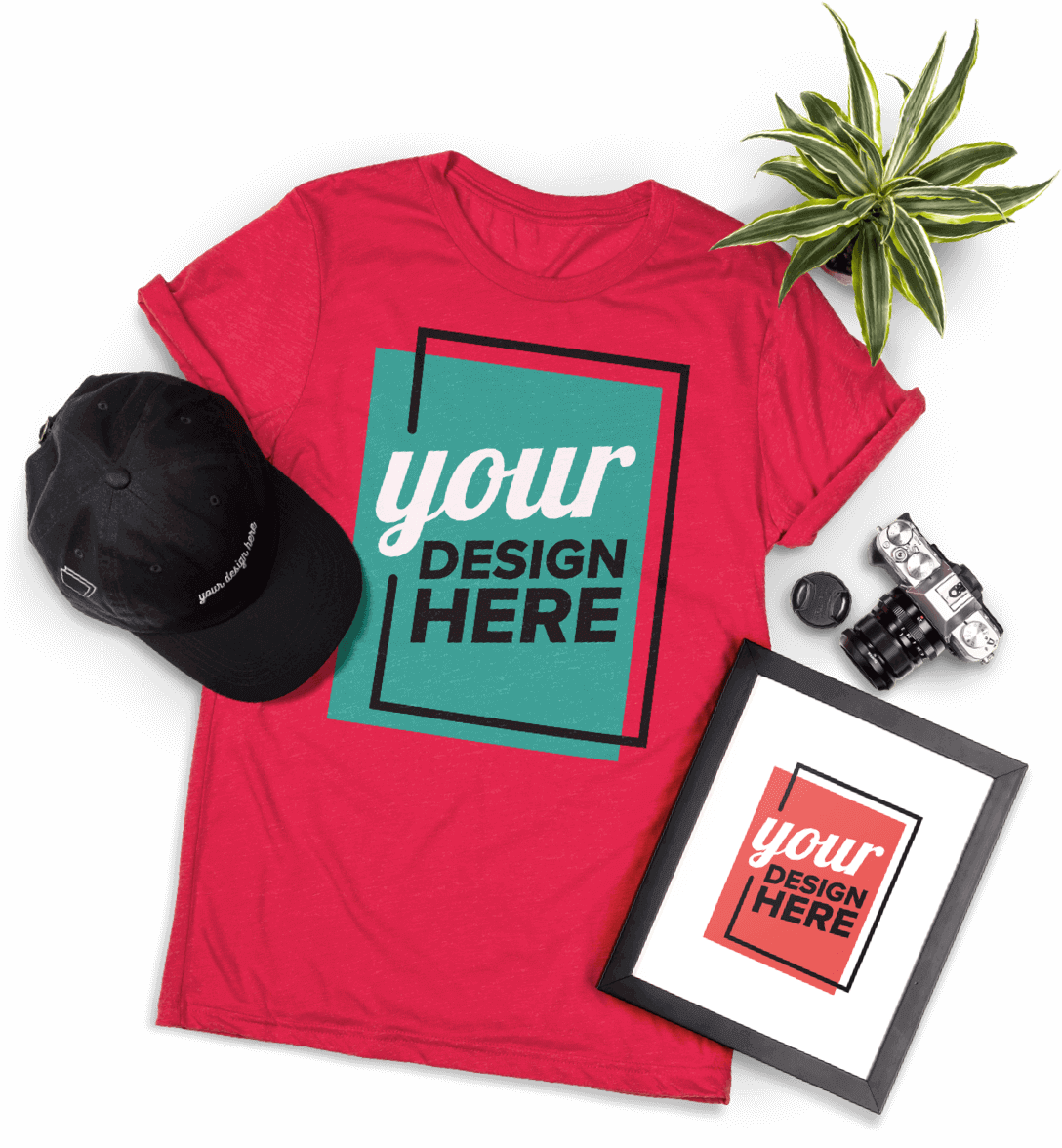 The supplier already has the stock products, you simply upload your design and set your profit margins. The supplier will handle fulfillment and shipping.
The process is seamless, there are many tools that you can integrate with Shopify. The resource used in the images above is called Printful, and there's another helpful one called Printify. Both of them are powerful, they offer a wide range of products, you got to try each and see what works best for you.
Shopify Academy Course: Build a Print-on-Demand Empire
Learn how to create your own custom-branded t-shirt shop in minutes. Expert Shopify merchant Adrian Morrison shares his framework for starting and launching a successful print-on-demand shop.
23. Trade With TeleTrade
TeleTrade is a multi-award-winning (37 international awards), licensed and regulated retail broker that is part of the TeleTrade Group, established in 1994.
There actually multiple ways to make money with TeleTrade:
✔️ Trade 200+ instruments anywhere and anytime.
✔️ Invest, and let your money rollup.
✔️ Let the masters do the work, copy trade.

⚠️ Risk Warning: Trading in the financial markets (including trading on margin) provides a wide range of opportunities and enables investors ready to take risks to make high profits, but it carries a potentially high level of risk of loss. Therefore, prior to trading, you should take into careful consideration whether such operations are suitable for you in terms of your level of knowledge and financial situation.
24. Flip Domains And Websites
Flipping Domains is the process of buying a domain, and resell it a higher price to make some profit. It's similar to the process of flipping houses but in the digital world.
It all starts with a domain name. First, you find an available domain name and register it, then you find a buyer and sell it.
It seems to be a simple process, and it actually is!
According to Hostingfacts.com:
"There are 342 million registered domain names as of the third quarter of 2018. Domain name registrations have grown by 3.5 percent year over year."
Flippa is the #1 platform to buy and sell online businesses. Over 200,000 buyers are waiting to buy your website, online business, app or domain.
24. Online Arbitrage
Now, I'm sure that this is an exclusive opportunity to make money online, which are a lot of people are implementing to make some good money from, but I've seen no one is talking about it on the internet!
I guess I know why!
There's so much money in this, and no one wants it to become saturated, because the competition will rise, as simple as that!
The digital world is expanding like never before, and as we advance in this evolution, a lot of experts who are offering their services to internet users.
The "Arbitrage" process is to take someone's service, and re-sell it for a potential buyer for a higher price.
There are typically thousands of networks that act as a digital marketplace and connect service providers with potential service buyers. A good example of these networks is Craigslist and Fiverr.
✔️ "Craigslist is an American classified advertisements website with sections devoted to jobs, housing, for sale, items wanted, services, community service, gigs, résumés, and discussion forums."
— Wikipedia
✔️ "Fiverr is an online marketplace for freelance services founded in 2010. The company provides a platform for freelancers to offer services to customers worldwide."
— Wikipedia
This piece of software makes you able to allocate people who want a particular service, and people who are willing to do this service for them, in one place.
Craigslist is a very large website that covers the whole United States Of America. There's actually a Craigslist for each State.
This software can give you access to the whole cities' results under one page.
The way it works is very simple. You find someone who needs a logo for his business, for example, and he's willing to pay $100. You come in as a middleman, but introduce yourself to the logo seeker as a designer.
On the other side, and at the end of the day, you are not the one who's going to design the logo. You'll find someone who can handle this job, for a way lower rate.
On Fiverr, you can find tons of professionals who are willing to make you an extra-ordinary logo for $5 or $10.
Boom, in this case, you earn a minimum of $90, doing nothing. Just connecting Person A with person B.
If you like this method and want more info about this opportunity, I've written an article especially about it, I suggest you check it out.
Do you want to learn how you can make up to $3000/month as a middle-man? checkout the arbitrage software's page, and grab your discounted offer while it lasts. (Open in a new tab)
Did you find this post useful and inspiring, Save THIS PIN to your Make Money Online Board on Pinterest 🙂
Conclusion
I've personally been making money from my laptop for the last five years, so it's safe to say that making money online is not a myth like some people claim!
There are various methods and approaches to make money online. In EcomDimes, we aim to get you open to new opportunities and business ideas to enhance your financial situation and live your best life.
You're the only one who knows your skills and capabilities, we just help you determine what business model fits you best.
Finally, if you'd like to start an online business but don't know where to start, I'd recommend you join the Legendary Marketer Club and follow the lead of David Sharpe (Open in a new tab)
Hand-Picked Articles For you
Cheers,
Odeh Ahwal